Atilano to graduates: Have dreams that scare you
Details

Written by ELTBestil

Published: 27 June 2017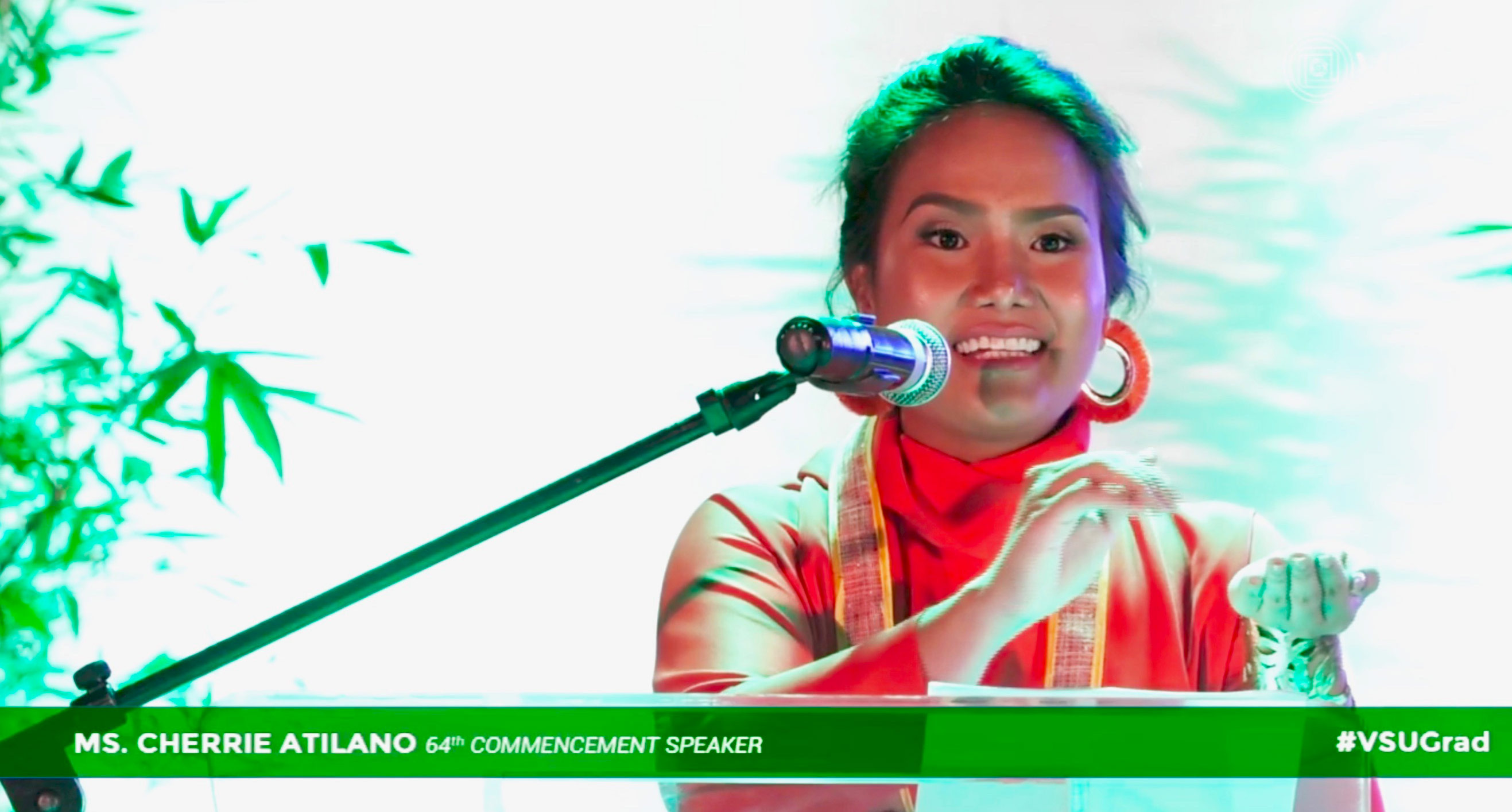 "If your dreams don't scare you, they're not big enough," quoted VSU alumna Cherrie Atilano, inspiring VSU graduates to have big dreams, during the 64th Commencement Exercises, June 14.
The founding farmer and Chief Executive Officer of AGREA Philippines said that problems in the pursuit of big dreams should be met with bravery to acknowledge and learn from failures.
Atilano had her fair share of failures from decisions that were "too shameful to share," she said. However, these failures led her to a better way from where she picked herself up. To the graduates, she advised, "fail fast, learn fast," [failures] are part of life.
A younger Atilano once failed in her "technology transfer system" to farmers.
"I thought my brilliant system on the transfer of technologies would work, but I failed several times," said Atilano as she recalled how such failures had become her source of strength to move on. For Atilano, when one has gone beyond his or her comfort zone, one has attained the most comfortable zone in one's life.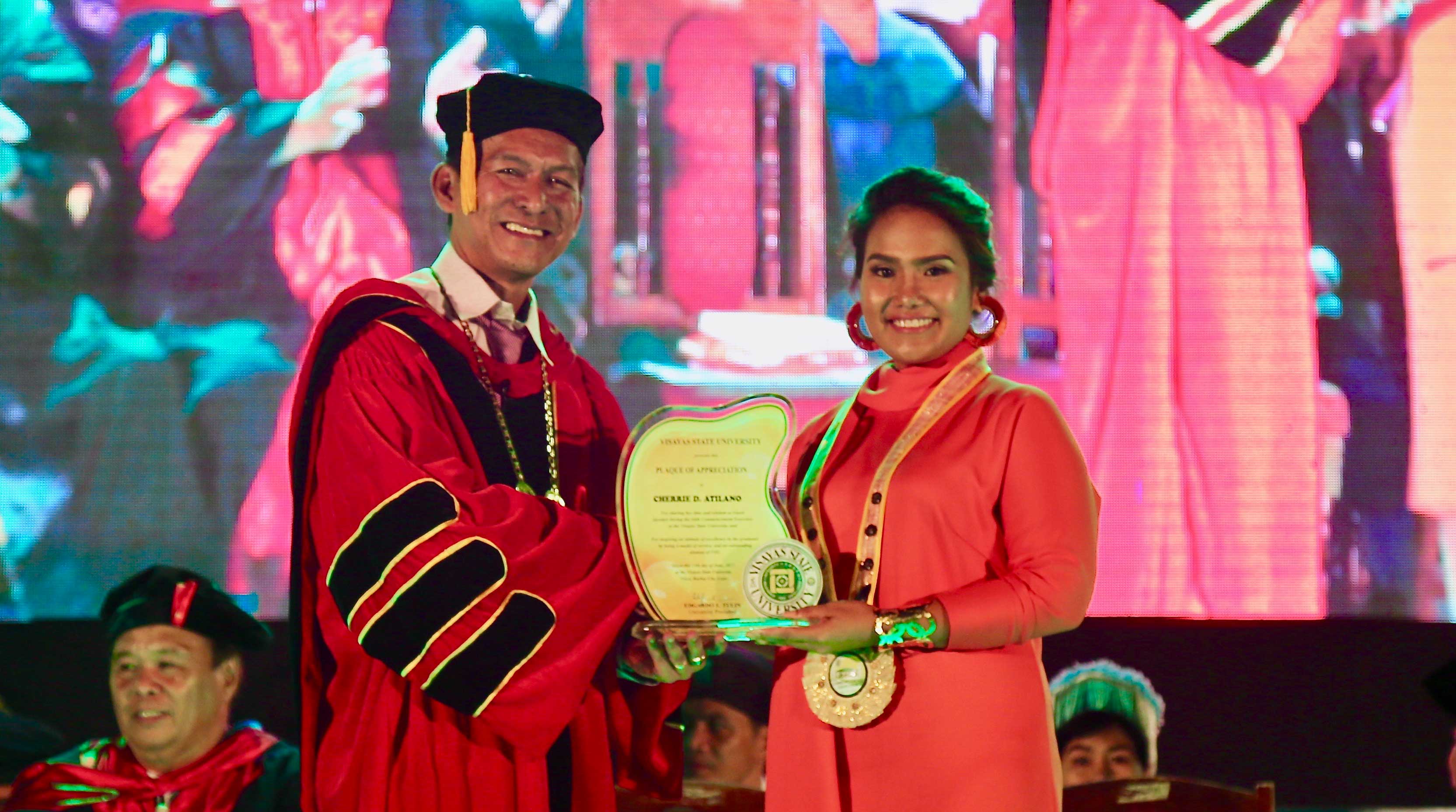 Education at VSU
The Chief Executive Officer of Bhumi and HATIENDA Holdings, Inc. said she is grateful for the education she received from VSU.
A magna cum laude graduate of Horticulture, Atilano shared how all her experiences as a VSU student had prepared her to take up the challenge of pursuing excellence, especially in her passion in agriculture.
Atilano believes that agriculture is important to the development of any country and remains to be the "greatest opportunity for the Philippines." So much can be explored in agriculture and countless opportunities await the youth, Atilano said.
She also commended VSU, a center of excellence in agriculture, for responding to the challenges that beset the agricultural sector.
"Being one of the premier universities of science and technology in the country, and more importantly for being exemplary [in the field of agriculture], you are doing a great job," said Atilano.
The multi-awarded social entrepreneur ended her speech with an adage she learned from her mom:
The shortest distance in life is the distance between your brain and your heart.
"Graduates, hope you will see more meaning and purpose as you connect that shortest distance," said a beaming Atilano.