VSU faculty participate in research, training in Europe
Details

Written by SMCLemos

Published: 25 July 2017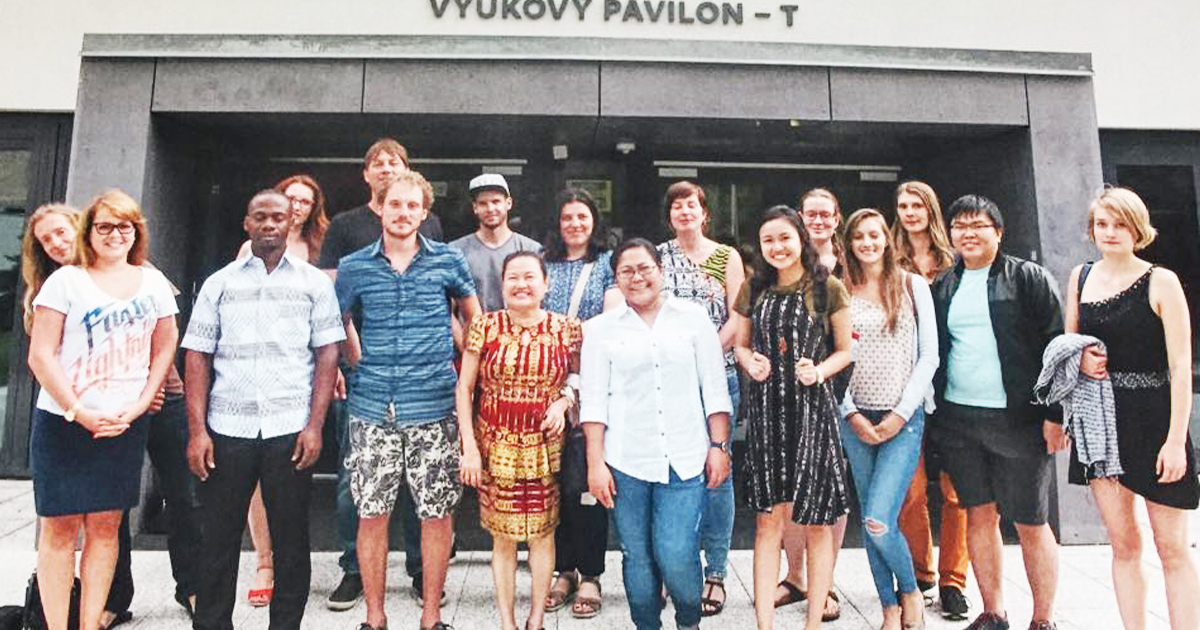 VSU University Professor Dr. Anabella B. Tulin, participated in the academic exchange mobility programme of the Erasmus Mundus project ALFABET, June 16-July 16.
A soil scientist professor, Dr. Tulin took part in teaching and research activities at the Faculty of Tropical Agri-Sciences in the Czech University of Life Sciences (CULS) in Prague, Czech Republic.
ALFABET, a scholarship programme of Erasmus Mundus Action 2, seeks to exchange capacities between Asian and European universities oriented to life sciences, food, agriculture, biology, environment and technology to respond to the challenges in the international landscape.
Dr. Tulin, who had recently published a book on soil conservation and management in Samoa, had applied for the academic exchange for research at CULS, a reputable university in technology, rural, and regional development.
Erasmus Mundus is a cooperation and mobility programme of the European Union in the field of higher education that aims to enhance the quality of European higher education and to promote dialogue and understanding between people and cultures through cooperation with developing countries.
Meanwhile, Ea Kristine Clarisse Tulin, a Biotechnology instructor, participated in a month-long training at the Laboratory of Ethnobotany and Ethnopharmacology at CULS.
At the Department of Crop Sciences and Agroforestry, Tulin underwent training in an antibacterial testing assay using micro-well dilution method, and simultaneous testing of antibacterial activity essential oils in liquid and vapor phase at different concentrations using a new method developed by the CULS lab.
The training also introduced her to the gas chromatography-mass spectrometry (GC-MS) analysis which aided Tulin's experiment in assessing antibacterial activity of essential oils obtained in the Philippines against a strain of Staphylococcus aureus.
Tulin, who funded her training at CULS, said the training helped her find new preparations for inhalation therapy of bacterial diseases of the respiratory system such as pneumonia and bronchitis, among other illnesses.