Tuklas Lunas Center project staff goes to Japan for protein sequencing training
Details

Written by Sheila Lemos

Published: 02 May 2018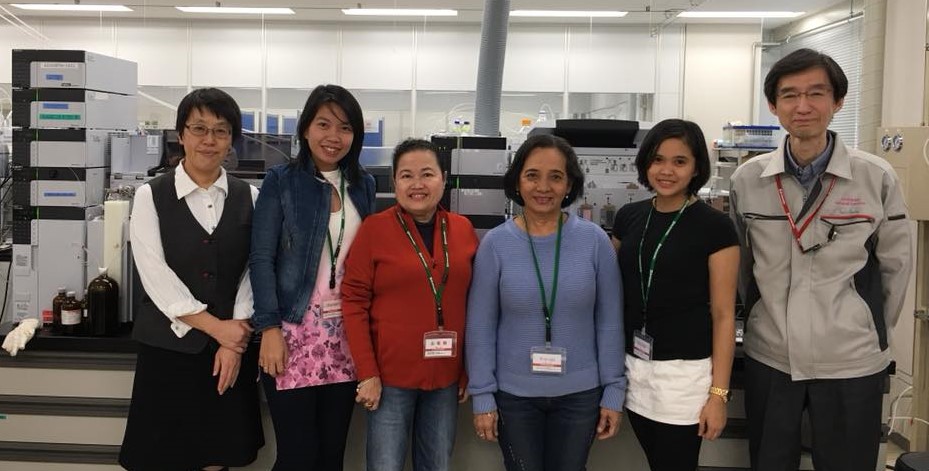 Dr. Anabella B. Tulin, Dean of the VSU Graduate School (GS), and Dr. Ma. Theresa P. Loreto, Head of the Department of Biotechnology (DB) recently went to Kyoto, Japan to attend a Shimadzu protein sequencer training course from March 11 to 18, 2018.
Drs. Tulin and Loreto are presently serving as project leaders of the Tuklas Lunas Center (TLC). They were trained in Japan together with their science research assistants, Ms. Jo Jane D. Atok and Ms. Chinelo M. Cardaño.
According to Dr. Tulin, the training enhanced their capabilities and skills in using the protein sequencer PPSQ for the various research needs of the TLC.
"Basically, what we did there was to learn how to better analyze different amino acids found in specific substance. It was a very modern way of analyzing protein and we know that this will be very beneficial in pursuing researches that will require protein sequencing," said Dr. Tulin.
In addition, the GS Dean also explained that the training also exposed them to the various techniques used in preparing reagents for protein and amino acids assay as well as teach them some trouble shooting skill that needs to be done once there are some minor problems in the machine.
Meanwhile, Dr. Loreto said that the learnings she acquired from the said training such as isolating protein from plant and animal sample will surely be imparted to her biotech students who will conduct thesis on protein sequencing.
For science research assistants Ms. Atok and Ms. Cardaño, the Shimadzu training was a very broad, hands-on and informative experience. The main goal is for them to understand protein sequencer and its basic functions. It is their hope that they can also impart this knowledge to students who will pursue researches on amino acids.
Part of the weeklong training was an exposure to different facets of Japanese culture such as the traditional Japanese dishes, kimono clothing and a chance to visit the major tourist attractions in Kyoto, Japan.