CFES dean in Australia as ACIAR John Dillon Fellow
Details

Written by Jesus Freddy M. Baldos

Published: 05 April 2020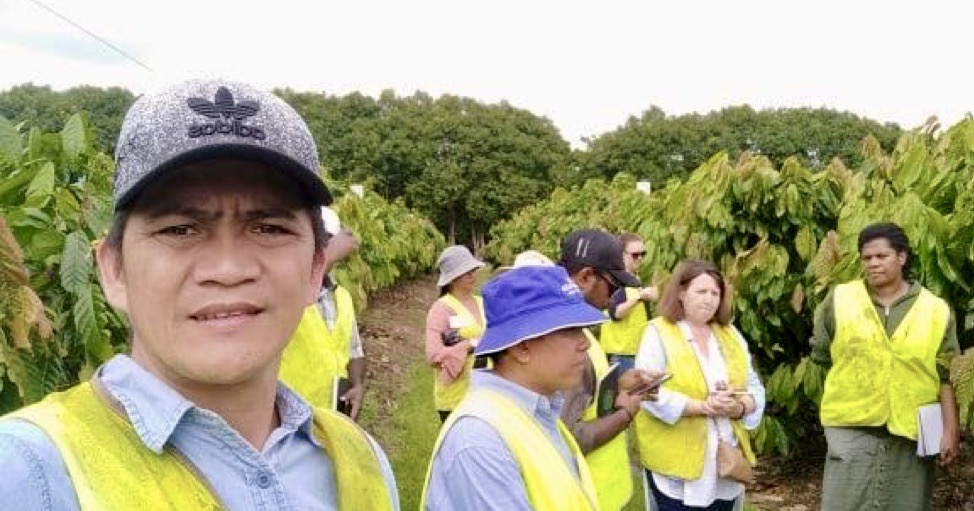 VSU College of Forestry and Environmental Science associate professor and dean, Dr. Dennis P. Peque, was shortlisted as a fellow for the 2020 John Dillon Fellowship (JDF) of the Australian Centre for International Agriculture Research (ACIAR).
The program, held in Australia, featured a five-week training centered on leadership, media, communications, policy, as well as research management.
Together with 13 other participants from Vietnam, Papua New Guinea, Vanuatu, Australia, Indonesia, Myanmar, Fiji, and Tanzania, Dr. Peque went on research visits to engage the public and private sector, aimed to strengthen fellow's network linkages.
The John Dillon Fellowship brings together up to 15 people who are "strategically positioned to advance their institution in line with ACIAR's strategic plan".
The activity kicked-off on February 29 to April 4. However, activities ended early due to the COVID-19 pandemic.
"When I'm back in the Philippines, I will still continue my unfinished one-on-one online discussion with a leadership expert here in Australia to assess me as a leader based on the feedback from my subordinates, peers, supervisors in VSU, and my self-evaluation," Dr. Peque said.
"I am also expected to contribute to the success of long-term organizational priorities," he added.
To qualify for the 2020 JDF, applicants should come from ACIAR-partner countries, and who have taken part in or have recently worked on ACIAR research projects.
ACIAR and the Philippine Council for Agriculture, Aquatic and Natural Resources Research Development (PCAARRD) signed a ten-year agreement, in December 2018, to commit to long-term research and capacity building programs
Since 2001, ACIAR has already been providing CFES funds in various forestry research and extension projects.