President's Notes: One year since we sent you home, what have we done so far?
Details

Written by Dr. Edgardo E. Tulin

Published: 13 March 2021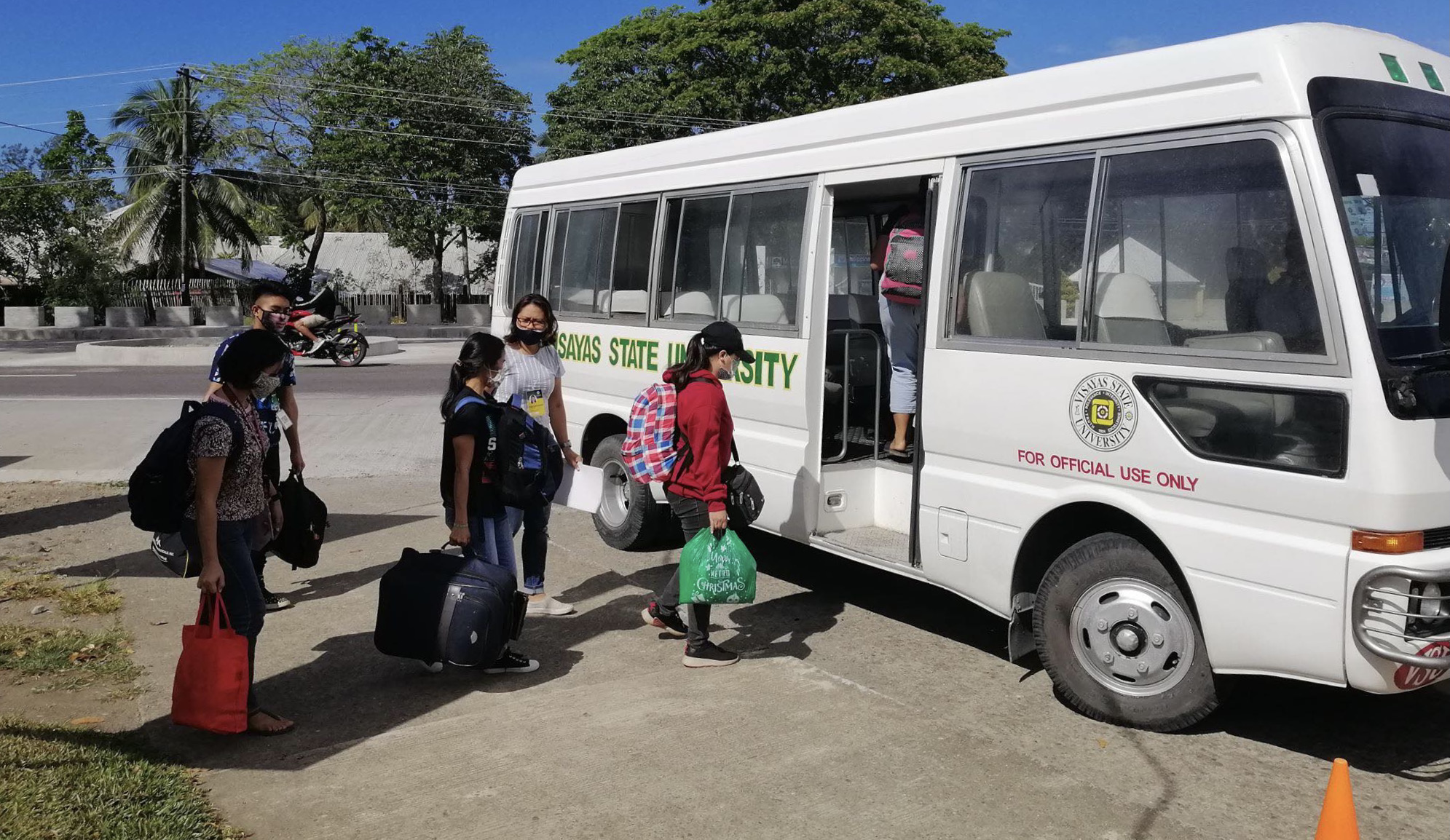 Good day, Viscans. I hope this letter finds you well.
We will remember March 13, 2020 as the day that we closed down VSU from face-to-face classes.
I know you miss our dear university, your second home. And yes, we also miss having you here.
One year into this community lockdown, I know that a lot of you may feel very sentimental about the things we went through in this pandemic. Some have lost their jobs, some businesses had to close, many had been apart from their families and loved ones because of mobility restrictions, and more importantly, lives were lost in this global health battle.
Many feel that we have never seen a tragedy as big and as prolonged as the COVID-19 pandemic in our lifetime. But, cliche as this may sound, together we were still able to achieve amazing things in this time of great despair and uncertainty.
So instead of dwelling on the many challenges that we've encountered, let's go back and count our blessings for the past year, 365 days after we sent you home.
On adjusting our usual academic operations and policies, here are some of our small victories.
We completed the second semester and enforced a compassionate academic policy for everyone. This is one of the first wins that we had last year—that we were still able to conclude the second semester and adopt an equally fair and empathetic academic policy that understands the plight of our students. Even if we did not impose a no-fail policy across the board, the VSU administration enforced a very compassionate system, in which all of you are given a one-year grace period to comply with all your requirements and deficiencies to pass your respective subjects.


We produced 1,713 graduates for last school year despite the challenges in conducting and writing thesis/dissertation from home. We have adjusted our policies on thesis writing, allowing our graduating students to comply with minimal thesis requirements. For students who were not able to complete the conduct of their thesis and dissertation experiments, we asked them to adjust and supplement their lacking data with extensive literature review that they can do from the comfort of their home.


We launched our first fully online enrollment system for our Baybay and Tolosa Campuses while we have implemented a remote system for Alangalang, Isabel, and Villaba Campuses to ensure that 'No Viscan Shall Be Left Behind'. Preparing for this was quite a challenge in terms of technical logistics but we pulled it off. In fact, we opened the first semester with 13,344 students from all our campuses—a 13% increase in our annual enrollment rate.


We've launched the most extensive faculty and student onboarding program in the country which allowed both our faculty and students to be ready for the new normal education. This marathon training and orientation lasted for more than 2 weeks and have been replicated by other universities and colleges in the Philippines.


We've produced and distributed a record number of printed learning guides for our offline learners and delivered these to your respective towns, all for free. We did two batches of deliveries for midterm and finals and we thank the hard work and dedication of our faculty members for preparing these offline learning materials.


We launched the official e-learning portal of VSU as a one-stop shop for our online learners.

Our very own Department of Computer Science and Technology (DCST) and the Information and Communication Technology Management Center (ICTMC) developed our Learning Management System using the Moodle platform. We promise to continuously upgrade our LMS to make it convenient for all our students. You can visit our e-learning portal here:

elearning.vsu.edu.ph

.


We successfully organized our first Systemwide and Virtual Commencement Exercises complete with fanfare to pay tribute to the VSU Class of 2020.

The bonus, we did not stop at showing your photos in this graduation ceremony but we featured your well-taken videos that also showcased your respective hometowns. It was wonderful. You can relive this historical event by visiting this link:

classof2020.vsu.edu.ph

.
On keeping and improving our institutional reputation internationally, here are some of what we achieved so far.
Last year, Quacquarelli Symonds (QS) rated us as a 3-star university.

We are only short of a few points to get a 4-star ranking and we will work doubly hard to make this happen. Currently, we are working on being included in the QS Regional Rankings for Asia and I left this huge task to our International Affairs Office to realize our goal. To know more about our present QS star rating, you can read the full story here:

https://www.vsu.edu.ph/articles/news/1809-qs-award-vsu-3-star-rating

.


We opened 2021 with another global recognition by obtaining 4-star in the University Performance Metrics (UPM),

a regional rating system for ASEAN universities. We were rated in the research category which solidifies our position and brand as a science and research university. You can read the full story of this accomplishment here:

https://www.vsu.edu.ph/articles/news/1897-vsu-gets-4-stars-in-regional-ratings-for-asean-universities

.


We retained our ISO 9001:2015 full certification from TÜV Rheinland Philippines.

Aside from obtaining international star ratings from both QS and UPM, we have also ensured that our operational systems here in VSU are compliant to internationally-accepted standards. In this first surveillance audit, we passed with flying colors by having zero "nonconformities", meaning they found nothing that might cause our quality management system to fail. See this full story here:

https://www.vsu.edu.ph/articles/news/1895-vsu-completes-first-iso-9001-2015-remote-audit-with-zero-non-conformity

.
Lastly, on the side of helping out students and our neighboring communities in this time of the pandemic, we have distributed weekly food packs to more than 500 stranded students from March until June 2020. We are very grateful to all our alumni donors and our friends for helping us in this initiative. Through your generous hearts, we were not only able to provide relief to our stranded students but we also sent them home safe.
On top of that, we have also used our research demo farms from April until December 2020 to produce several tons of vegetables, which we distributed for free to our beloved frontliners, faculty members, stranded students, neighboring communities and other partner agencies. We have also provided psycho-social support to our students by launching online programs and radio shows aired on our VSU Facebook page and VSU Radio DYDC-FM. You can see other COVID-19 initiatives that we accomplished on this link: https://www.vsu.edu.ph/articles/news/1790-vsu-covid-19-initiatives.
In summary, one can easily recall 2020 as a year when the lockdowns began. While we don't want to make light of our situation, we at VSU should also celebrate some of our humble accomplishments. We hope this could make our pandemic journey more bearable.
These small victories that we collectively did are proof that we can do amazing things in the most difficult times. These are testaments to our indomitable spirits to carry on despite the daunting task at hand.
May VSU continue to be relevant as we reset and recover our economy in the time of COVID-19. VSU will surely play a vital role in helping our national government in preparing for the new future.
Thank you very much and continue to keep safe, Viscans!