PASUC-8 launches awards to honor outstanding teachers in flexible learning
Details

Written by Aura Shaznay P. Tumulak

Published: 27 May 2021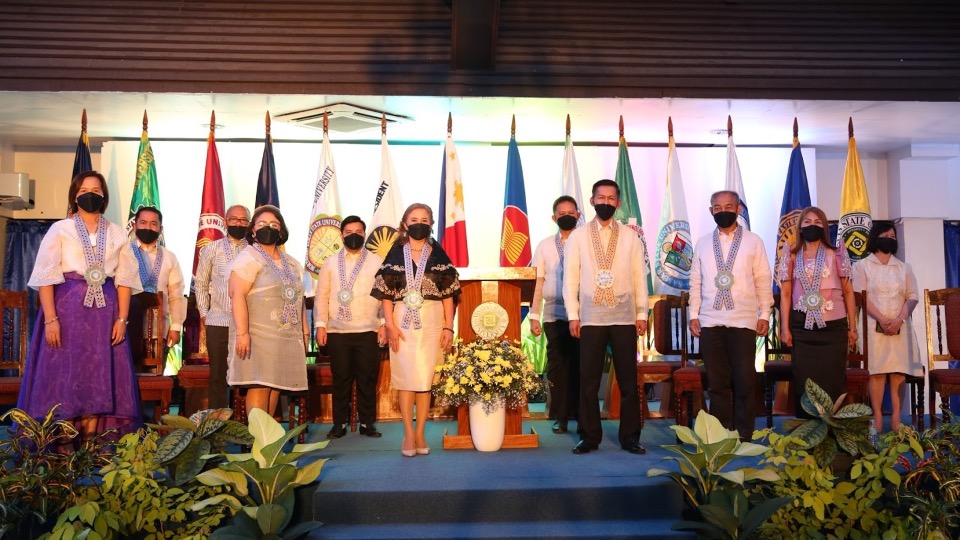 PASUC-8 as one! Presidents of the 10 state universities and colleges in Eastern Visayas unite in launching the first regional award for teachers in flexible learning.
They say teachers take hands, open minds, and touch hearts.
It is only right that they are acknowledged and rewarded for how they were able to adapt to the swift changes made within the academe due to the global pandemic.
For this very reason, the Philippine Association of State Universities and Colleges Region 8 (PASUC - 8) and the Eastern Visayas Higher Education Institutions - Flexible Learning Management System Consortium (EVHEIs-FLMSC) launched the Search for Outstanding Flexible Learning Teacher Awards.
This award is the first of its kind in the Visayas as it seeks to recognize the faculty members who best exemplify the five Gs of the 5G Model Approach to Excellence in Flexible Learning namely "Ganda," "Galing," "Gahum," "Giliw," and "Gugma" developed by Dr. Edizon A. Fermin of National Teachers College.
A member of the CHED Advisory Council on Flexible Learning, Dr. Fermin explained that "Ganda" pertains to the educator's excellence in determining the most appropriate flexible learning design and delivery for specific learners; "Galing" refers to addressing learners' concerns on flexibility in engagement in terms of pace, place, process, and products of learning; "Gahum" means establishing, negotiating and implementing rules, regulations, and routines that foster learner motivation and agency; "Giliw" focuses on building and nurturing connectedness with learners and other education stakeholders in order to sustain engagement despite the challenges of remote learning; and "Gugma" emphasizes excellence in fostering and sustaining a genuine love for learning and for reaching out to others with care and compassion given the challenges posed by remote learning.
University and college teachers with at least five years of experience can apply for this award. They may also be nominated by the President of their school.
There will be three categories where teachers can participate: Outstanding Flexible Rookie Teacher, Outstanding Flexible Junior Teacher, and Outstanding Flexible Senior Teacher, based on how long the teacher has been in service.
These will be awarded among the ten disciplines including Engineering, Teacher Education, Social Sciences, Humanities, and Communication, Science and Mathematics, Technology and Computer Sciences, Agriculture, Fishery, and Marine Biology, Accounting, Business, and Management, Health Education, Maritime Education, and Law, making for a total of thirty recipients of the awards.
The winners will receive cash prizes, certificates and a plaque of recognition and the awarding of winners is scheduled on the 2nd celebration of the National Higher Education Day of the region.
According to Biliran Province State University President (BiPSU) President and Regional Flexible Learning Consortium Chairperson Dr. Victor C. Cañezo, Jr., this is to shed light on the commendable and diverse stories of excellence among struggling faculty members.
"We understand that the shift from the traditional instruction to flexible learning modality has been a challenge for most of the higher education institutions in the region, especially to our teaching workforce, who has been in the frontline of flexible learning implementation to ensure the continued delivery of services amidst the pandemic," Dr. Cañezo shared.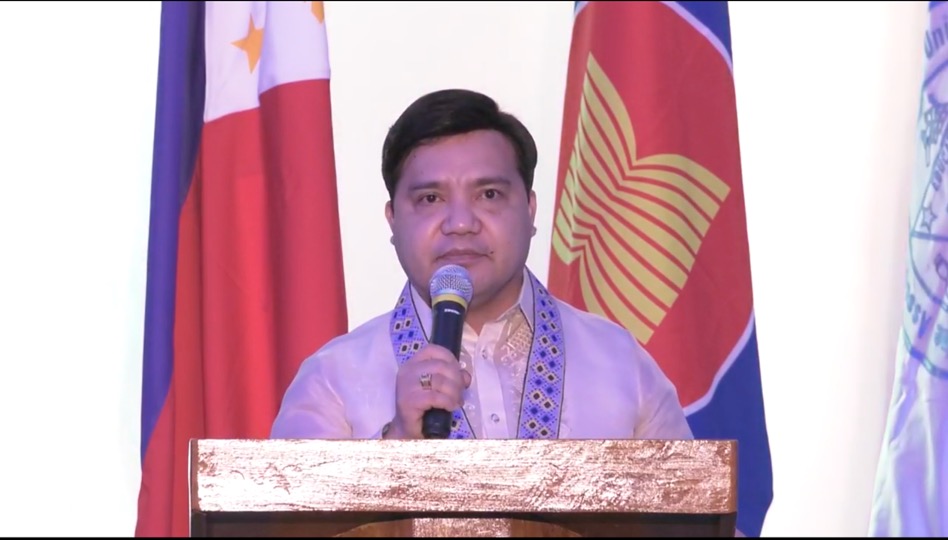 BiPSU President and Regional Flexible Learning Consortium Chairperson Dr. Victor C. Cañezo, Jr. explains the mechanics and criteria for the first regional award for teachers in flexible learning.
Since the implementation of flexible learning will be the new normal among HEIs in the country, he believes that this initiative will ensure that teachers are continuously responsive to the changing needs of students in the time of the pandemic for the improvement of flexible learning schemes across the Eastern Visayas.
For his part, Visayas State University (VSU) President and the concurrent President of PASUC-8 expressed his delight for the launch of a regional teaching award specially designed for the new normal setup.
"We see this award as a way of highlighting the successes in flexible learning that we have been implementing for one year now. While we understand that there are still too many challenges in the way we implement this kind of learning modality, we also acknowledge the initial victories that our teachers here in Region 8 have made to make flexible learning as equally meaningful as the traditional face-to-face learning that we have been accustomed to," Dr. Tulin said.
The Search for Outstanding Flexible Learning Teacher was launched during the PASUC-8 Celebration of the first National Higher Education Day on May 19, 2021.