#GoingGlobal: VSU inks linkage with Asia China Education and Culture Association
Details

Written by Neil Bryan B. Fulache

Published: 10 November 2021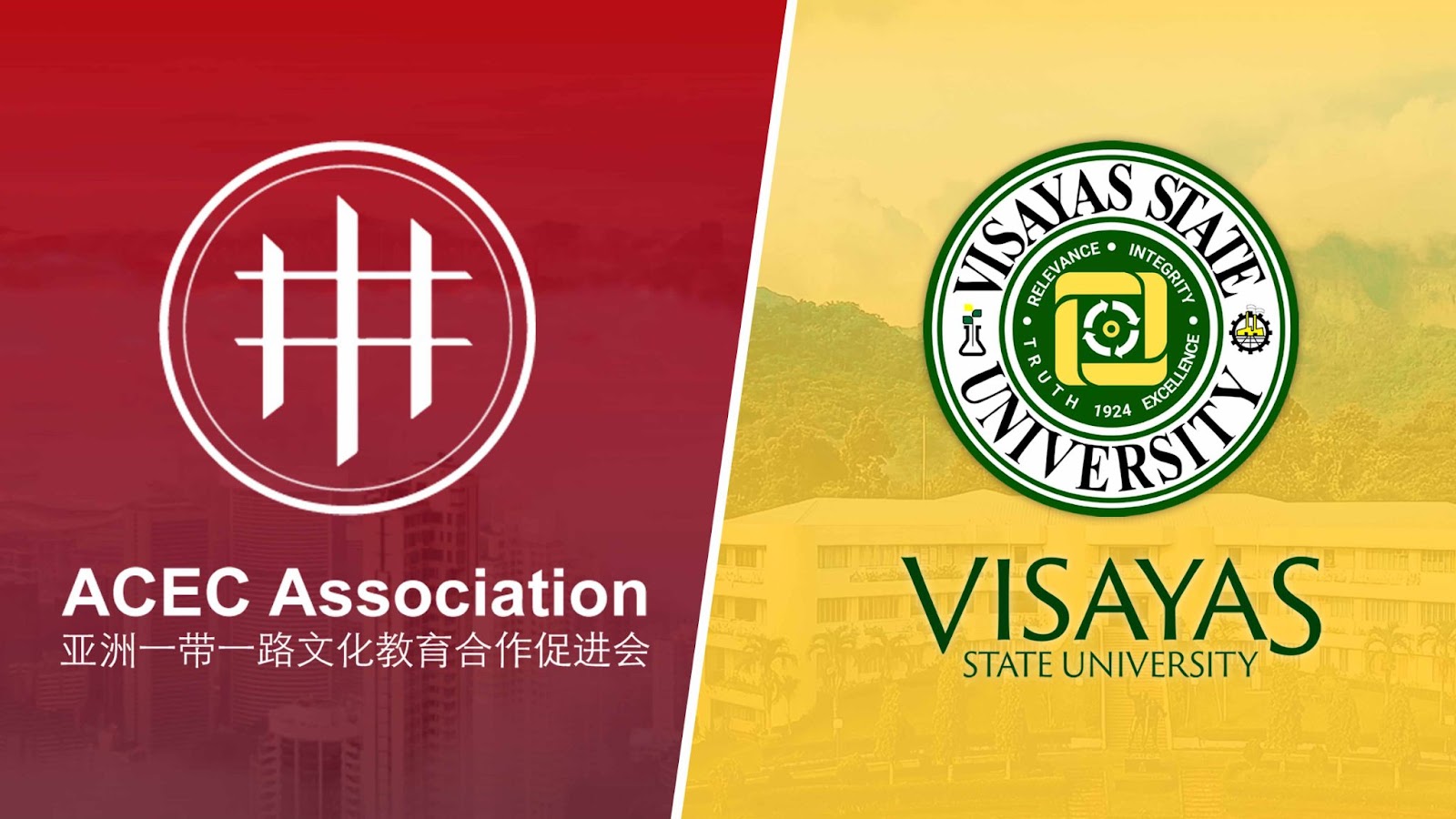 The Asia China Education and Culture (ACEC) Association inked a formalized partnership with the Visayas State University through a virtual signing of Memorandum of Understanding (MOU) between the two institutions held on October 26, 2021.
ACEC Association is a nonprofit organization with headquarters in Sarawak, Malaysia that mainly promotes cooperation in the areas of education and culture to strengthen relationships between China and other Asian countries covered by the ambitious Belt and Road Initiative of the Chinese government.
More specifically, this engagement between VSU and ACEC hopes to establish mutual and collaborative effort in teaching, research and extension activities to foster a friendly relationship between the two institutions.
VSU President Edgardo E. Tulin signed the MOU with ACEC Regional Executive Director Yang Chengcheng along with ACEC Secretary General Siti Farah.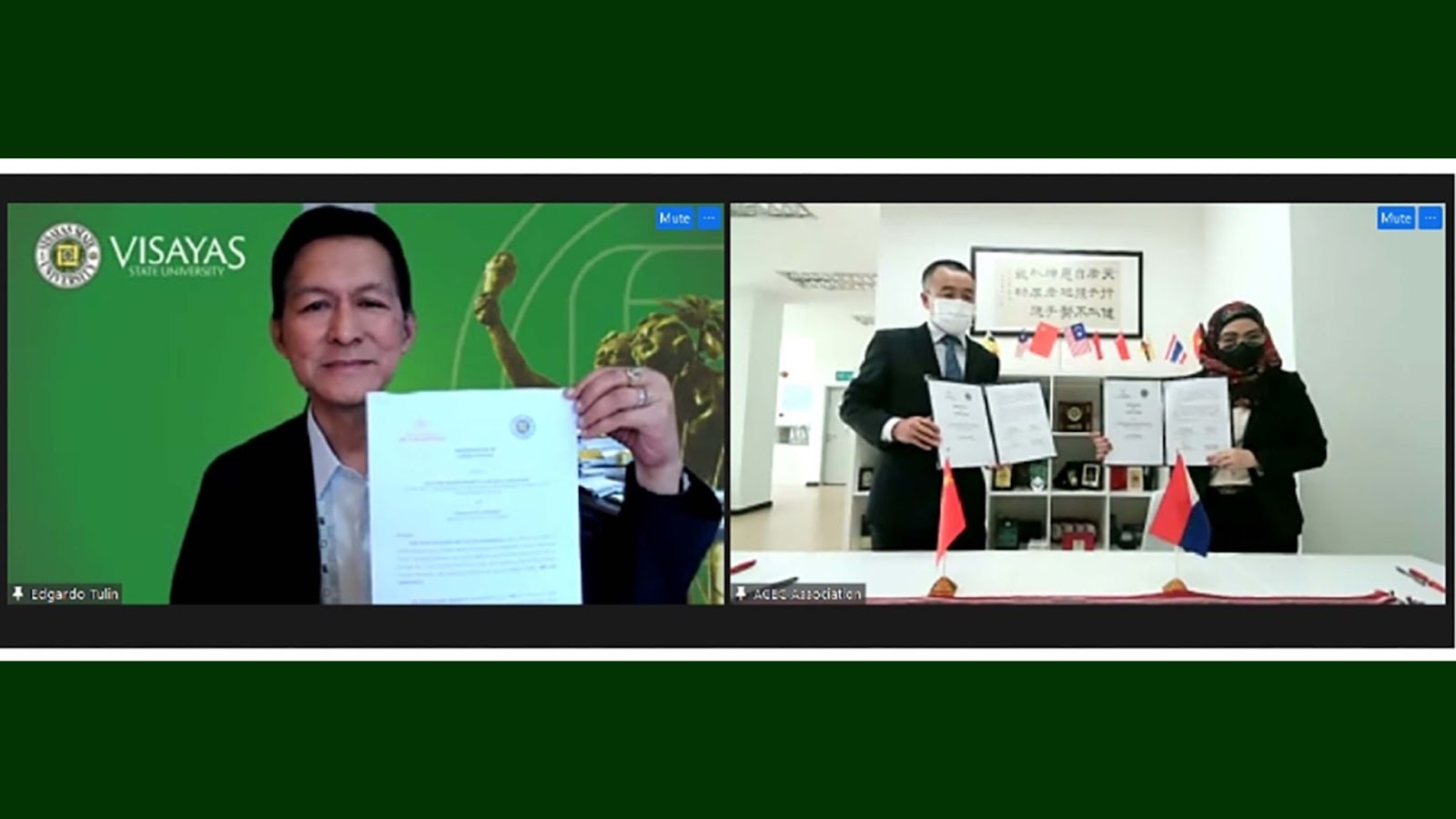 VSU key officials were also present in the virtual signing to witness the event. These include: Dr. Beatriz S. Belonias, Vice President for Academic Affairs; Dr. Maria Juliet C. Ceniza, Vice President for Research, Extension and Innovation; Dr. Ana Marquiza M. Quilicot, Head of International Affairs, Office; and Dr. Anabella B. Tulin, Dean of the VSU Graduate School.
Other ACEC counterparts also graced the event signaling the launch of a Global Study Center in both the Philippines and China to enable open exchanges of professors, researchers and other staff between VSU and ACEC.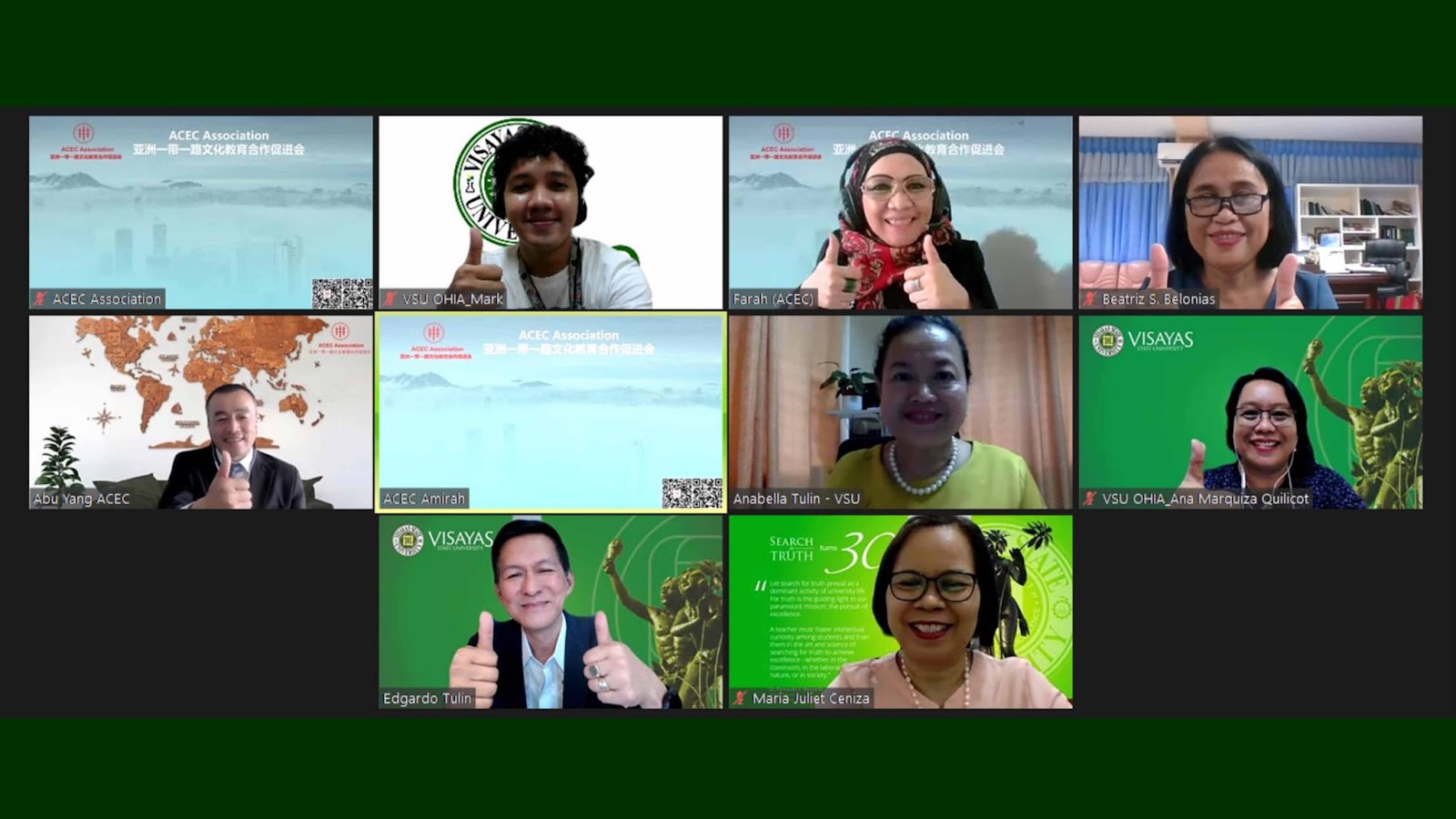 Currently, there are 16 other universities taking part in the ACEC Global Study Center program including the Polytechnic University of the Philippines (PUP).
VSU will hopefully become the second institution in the country to collaborate and offer academic and career development programs with ACEC as part of the digital silk road economic belt being aggressively pursued by the Chinese government.
Officially called the Belt and Road Initiative, this is a strategic economic agenda of China that creates a framework to connect the two ends of Eurasia including Africa and Oceania through massive investment in nearly 70 countries and other international organizations.
With this, VSU is expected to take part in this future economic alliance that will spur growth and development through a strengthened international relationship between China and other Asian countries.