IN PHOTOS: First look at the newly renovated VSU student services hub
Details

Written by Neil Bryan B. Fulache

Published: 26 January 2022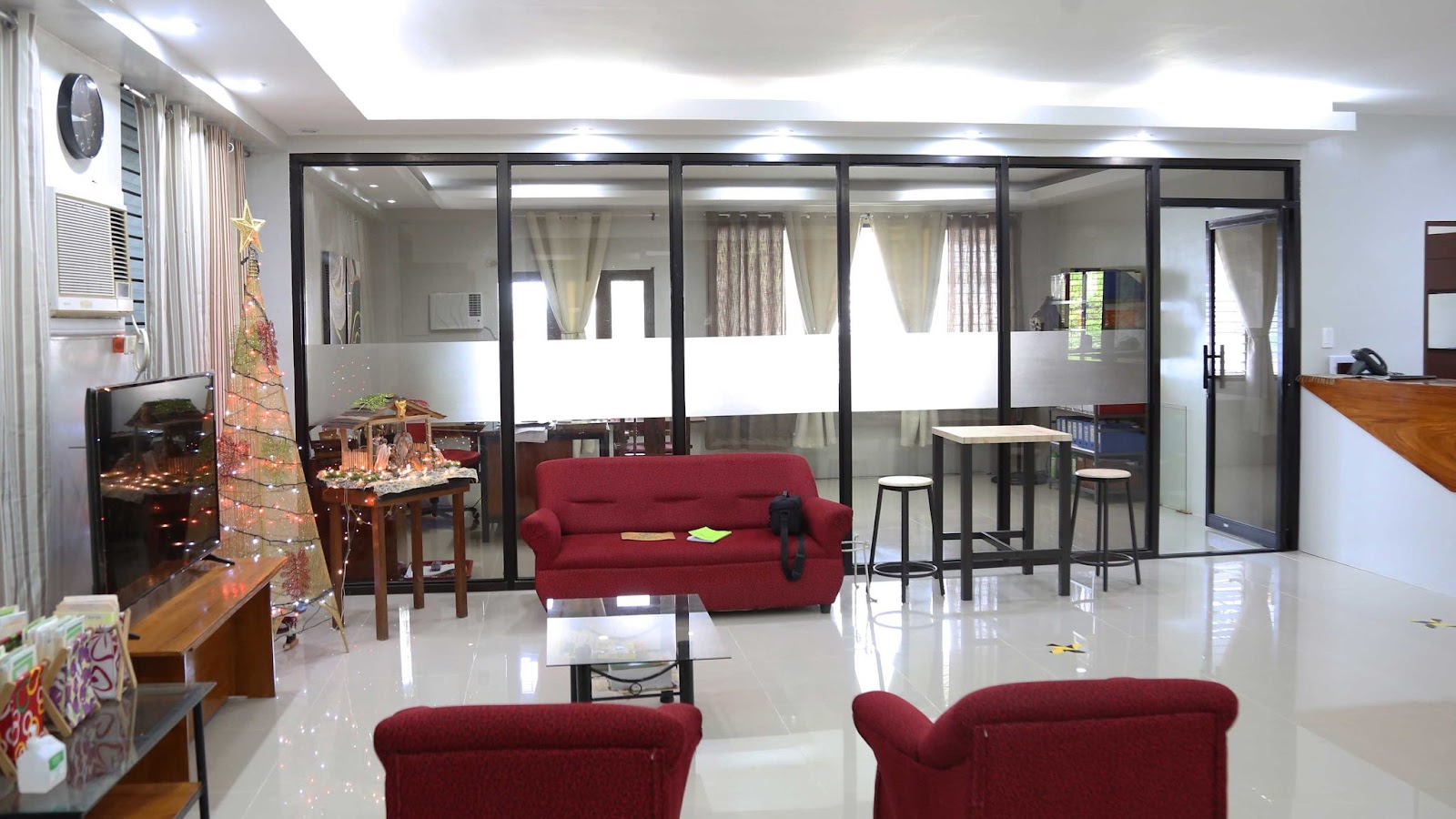 Upon entering the new student services hub of the VSU Main Campus, this spacious lobby will serve as the new waiting area for students who wish to set an appointment with the Dean of Students.
The Office of the Dean of Students (ODS) has finally completed its renovation which transforms their previous headquarters into a cozier and more student-friendly facility that can be enjoyed by all Viscans once limited face-to-face classes kick off.
The previous University Student Services Office (USSO) complex was completely refurbished, turning the old dilapidated facility into a brand new space that will surely surprise continuing students who used to visit this office.
The VSU administration spent a total of 5 million pesos to renovate the ODS with construction completed within 4 months from February to June 2021. Artsons General Engineering and Construction Services based in Ormoc City was the winning firm who worked on this project.
Prof. Manolo B. Loreto, the longest-serving Dean of Students in VSU's history, has long aspired for a major makeover of their office in order to create a more welcoming environment for students who wish to transact business with the ODS.
He recalled how he would always receive persistent comments from AACCUP accreditors for the need to renovate and restore their office which is basically the central hub for all student-related concerns and transactions.
"During the previous accreditations, I always got recommendations to renovate our office because termite infestation was already evident. No matter how we maintain the previous USSO, it has become so old and dilapidated that's why we tried so hard to secure funding to realize our dream of having a modern-looking and more spacious facility that will make every Viscan proud. I'm personally glad that we turned this dream into a reality," Dean Loreto explained.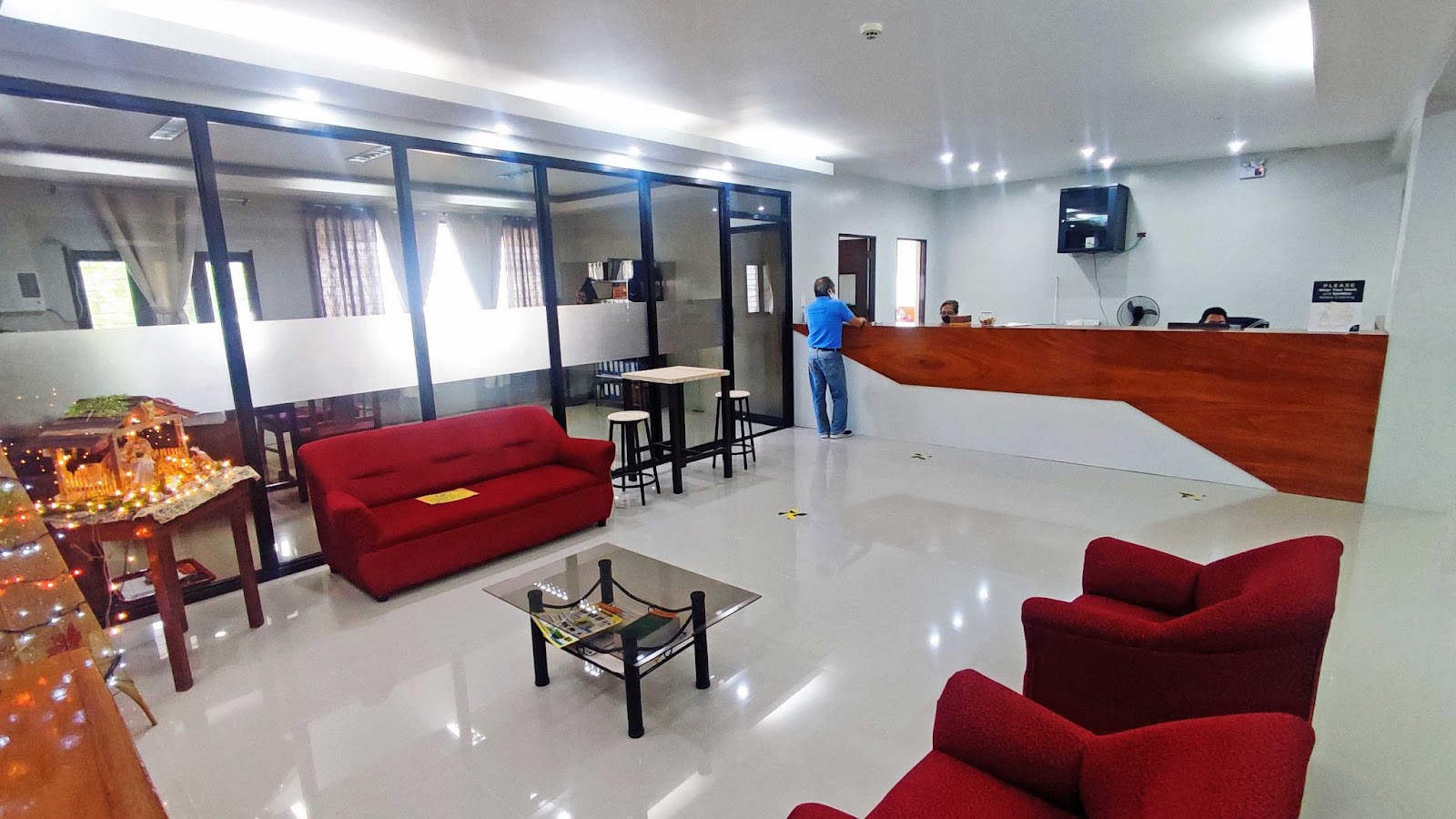 This waiting area includes a central front desk for inquiries and booking of appointments to the many offices related to student affairs and services.
The other half of the newly-renovated ODS building includes private rooms for guidance counseling.
According to a study conducted by the Philippine One Health University Network and the Southeast Asian One Health University Network in 2021, Filipino students experienced high levels of stress, depression and anxiety mainly because of the pandemic. The impacts of this may persist even after the pandemic thereby more interventions related to mental health should be actively pursued by universities and colleges.
Having private spaces for mental health consultations and dialogues will surely be of great help once students return to VSU for the limited face-to-face classes.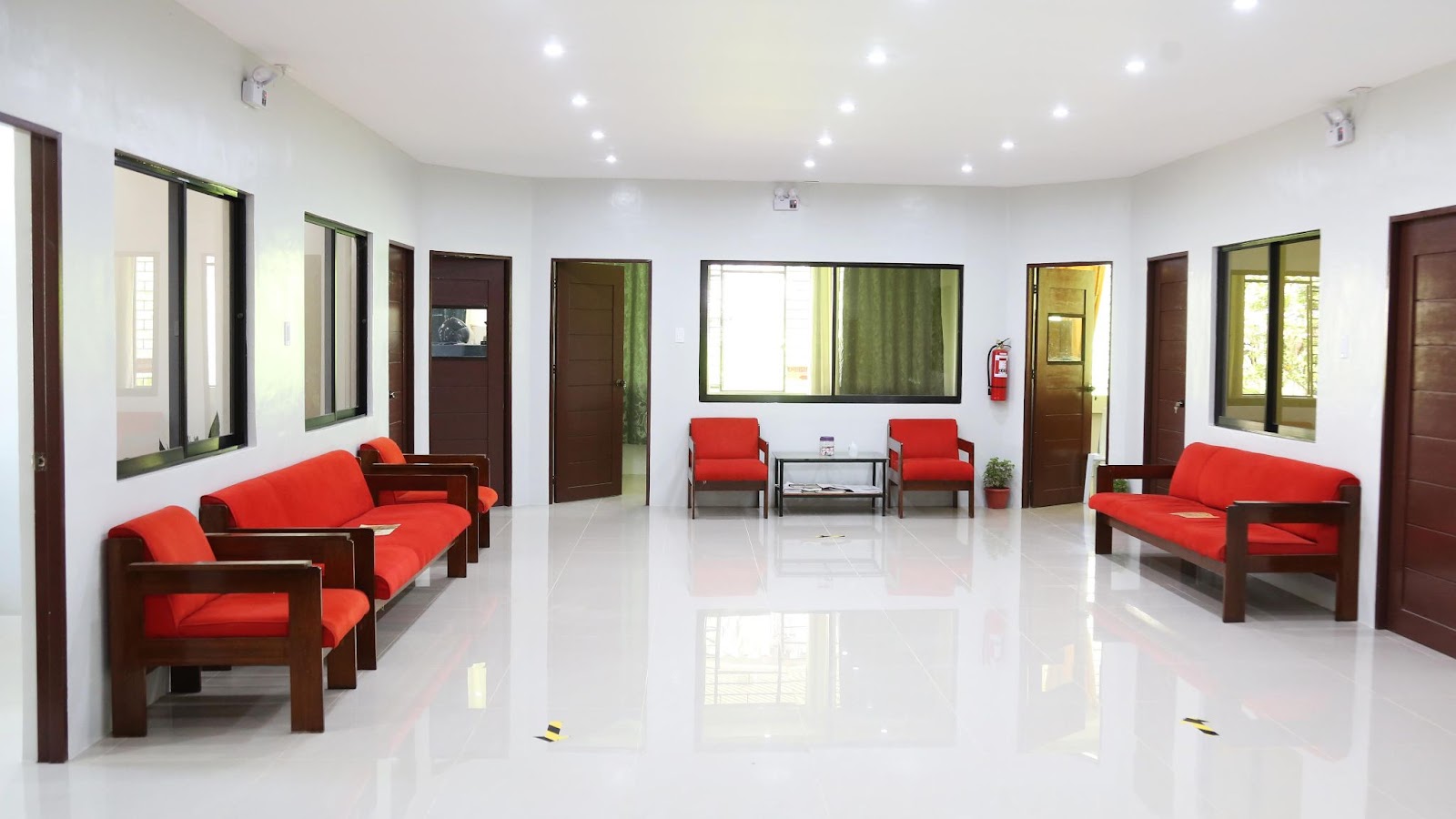 Next to the ODS waiting area and central frontdesk is a special lobby for students who wish to have private sessions for mental health consultations and dialogues with the guidance counselors of the university.
A bigger conference room replaced the old audio-visual room of the ODS which is equipped with multimedia equipment that can be used for presentations and virtual conferences. This same conference room is the holding area for some pertinent documents needed for accreditation and quality assurance activities.
Dean Loreto revealed that the new ODS Conference Room can also be booked by duly-recognized student organizations of the university for their planning meetings and other important small gatherings.
Connected to this is a more secured student records room where private files are kept for safekeeping.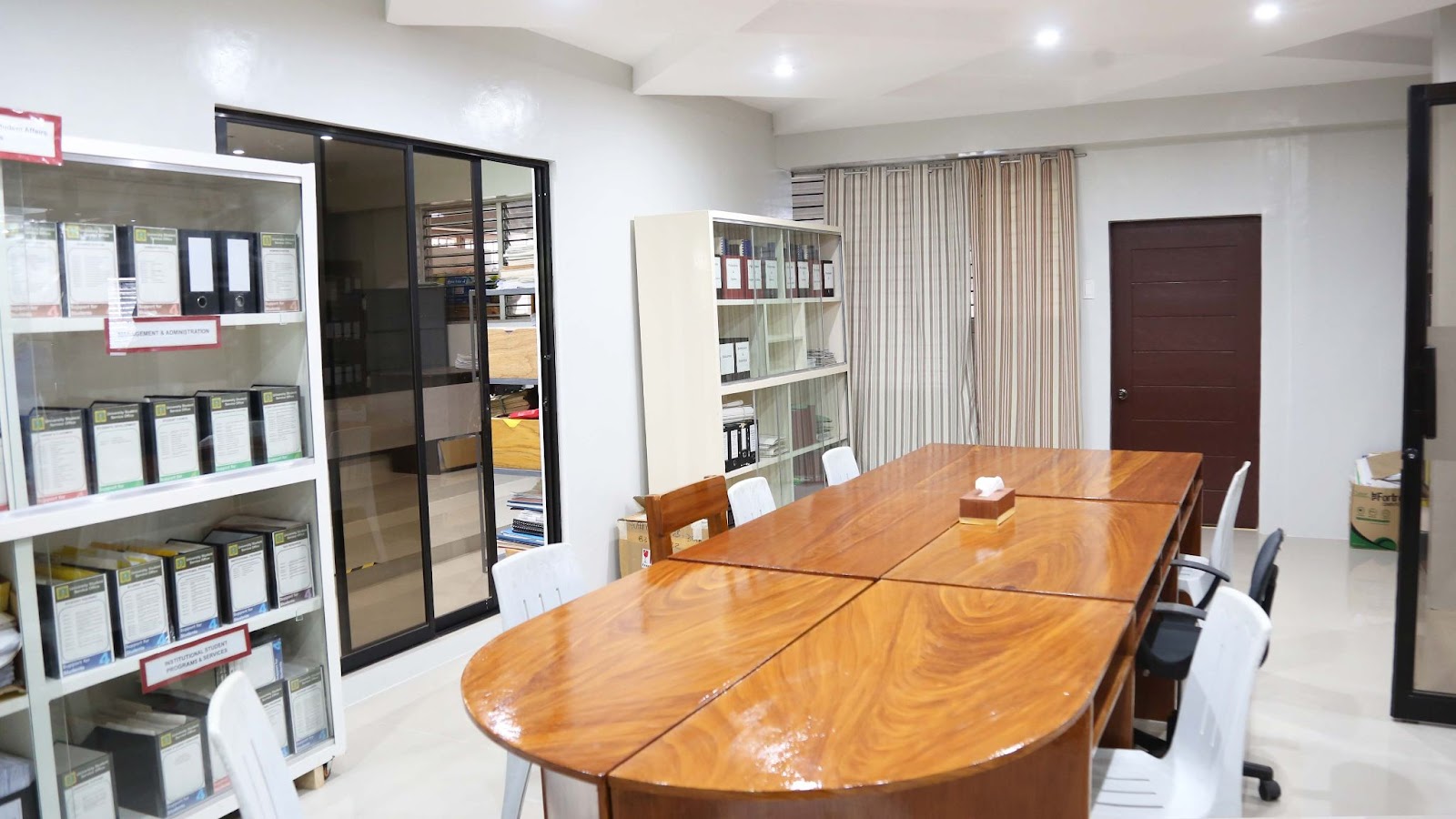 Right across the ODS waiting area and the central front desk is the new ODS Conference Room where face-to-face meetings and other virtual engagements can be held.
A separate multipurpose room was also designated as the temporary headquarters for the processing of the Unified Financial Assistance System for Tertiary Education more popularly known as UniFAST.
Now on its 6th year of implementation, UniFAST is one of the priority programs of the Commission on Higher Education (CHED) that promotes universal access to quality tertiary education by providing free tuition and other school fees in State Universities and Colleges (SUCs), Local Universities and Colleges (LUCs), and State-Run Technical-Vocational Institutions.
The UniFAST was also established for the implementation of a more efficient student subsidy and loan program like the Tertiary Education Subsidy (TES) that has provided economic relief to more than 500,000 grantees all over the country. In VSU alone, hundreds of students have already enjoyed the TES grant for the past years.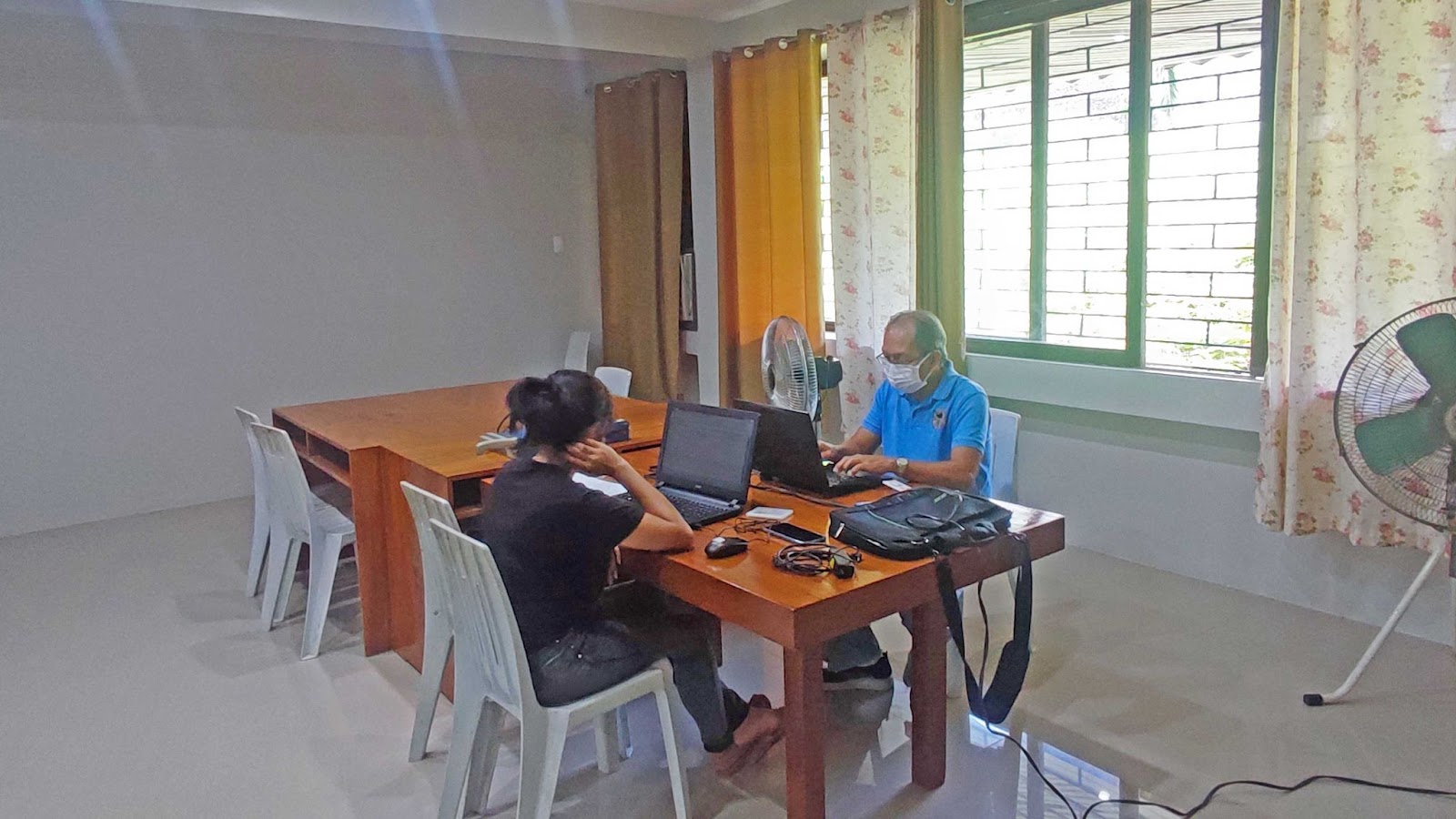 This is the temporary office designated for the processing of the UniFAST program in the VSU Main Campus.
Dean Loreto said that he believed UniFAST will soon be elevated as a distinct office considering the enormous amount of work needed for its effective implementation.
"I think UniFAST will be needing an office of its own in the future because this program has already been enacted into a law. And I'm sure that more funds will be poured into the UniFAST in the years to come as this has become a very vital instrumentality in securing free and inclusive tertiary education in the Philippines," the ODS chief added.
And of course, the Dean of Students also gets a wider and more comfortable office where he can work and talk in private to students regarding their curricular, co-curricular, and extracurricular activities.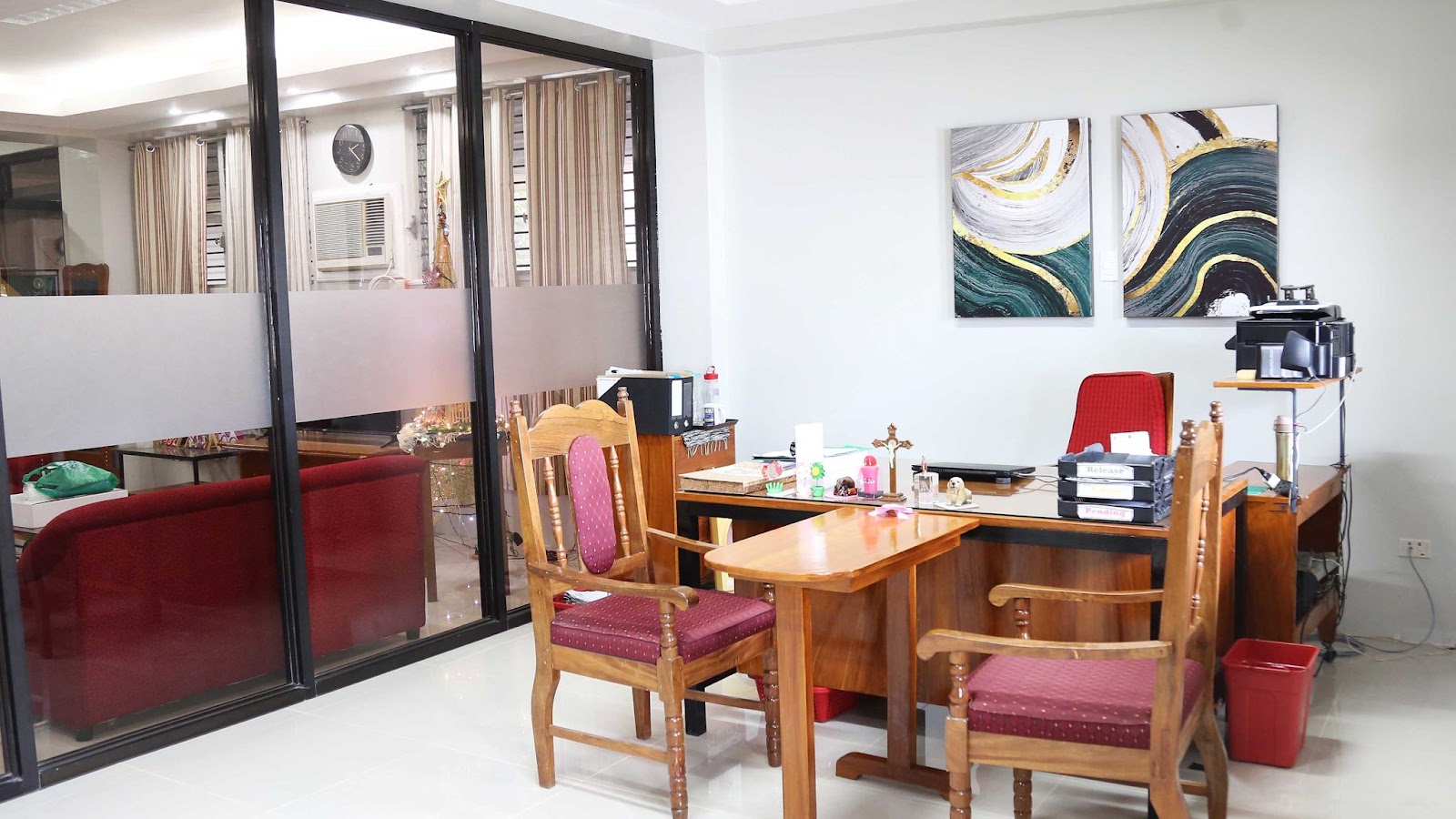 This is the new office of the Dean of Students where he can hold private meetings to address various student-related concerns and issues.
And finally, one of the newest addition to the VSU student services hub is a mini-convention hall that can accommodate future social and recreational activities that will be spearheaded by various student organizations.
This mini-convention hall can accommodate more or less a hundred students. It was the former bowling alley of the then Visayas State College of Agriculture (ViSCA) which was already non-functional since the late 1990s.
A small stage setup was installed at the backmost portion of the mini-convention hall with provision of a permanent sound and lighting system that will soon be installed in this new facility.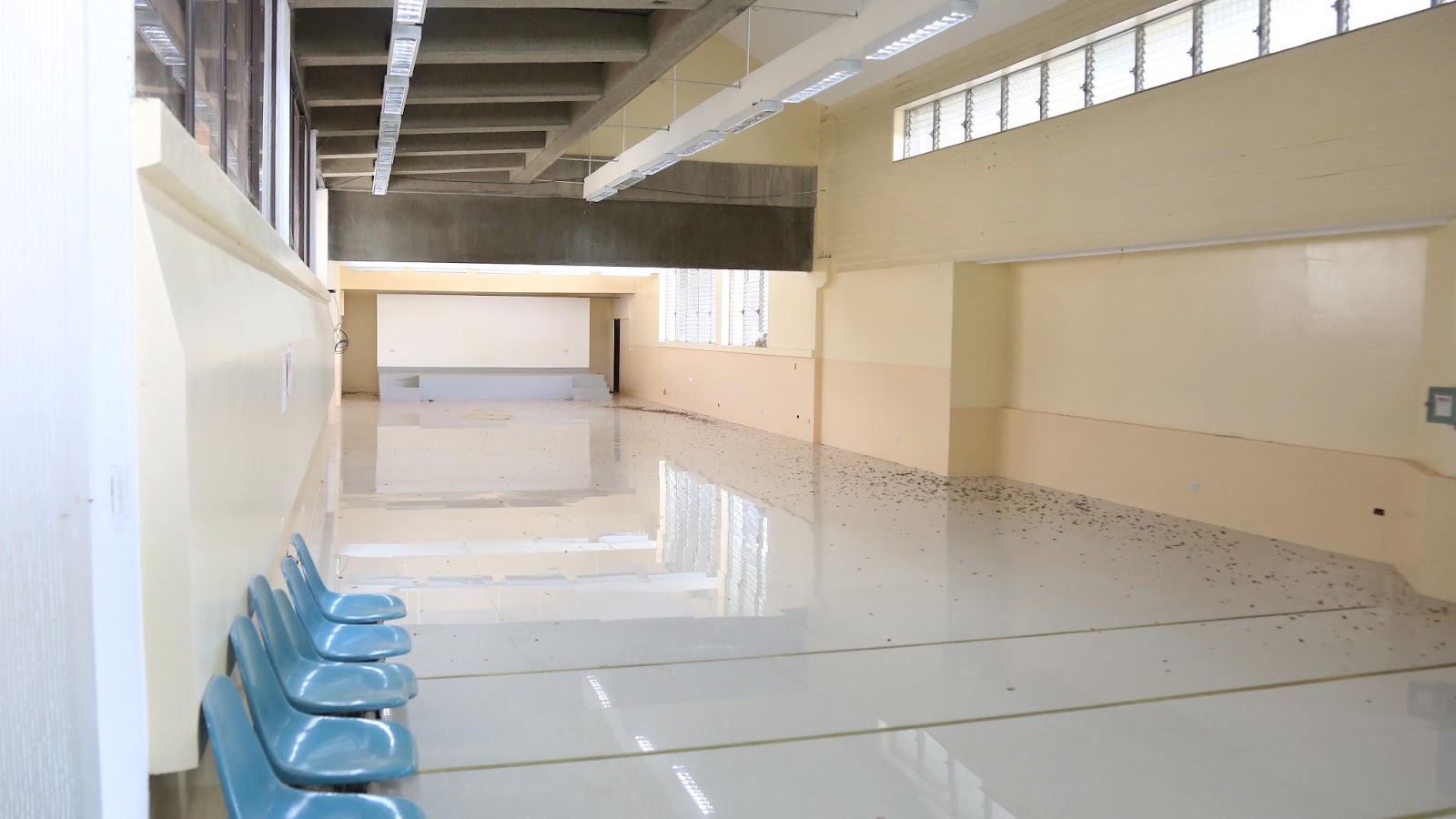 The new mini-convention hall for social and recreational activities of duly-recognized student organizations of the university.
Dean Loreto concluded that the overall design of the new ODS headquarters was inspired from the different student centers that he visited as one of the assessors of the CHED Institutional Sustainability Assessment program.
Because of the renovation made to the ODS complex, the Dean of Students is confident that VSU's student service facilities are now at par with what bigger universities have in Manila and other urban areas.