VSU e-Learning app now available for Viscans via Google Play and App Store
Details

Written by Clent Yanola

Published: 29 July 2022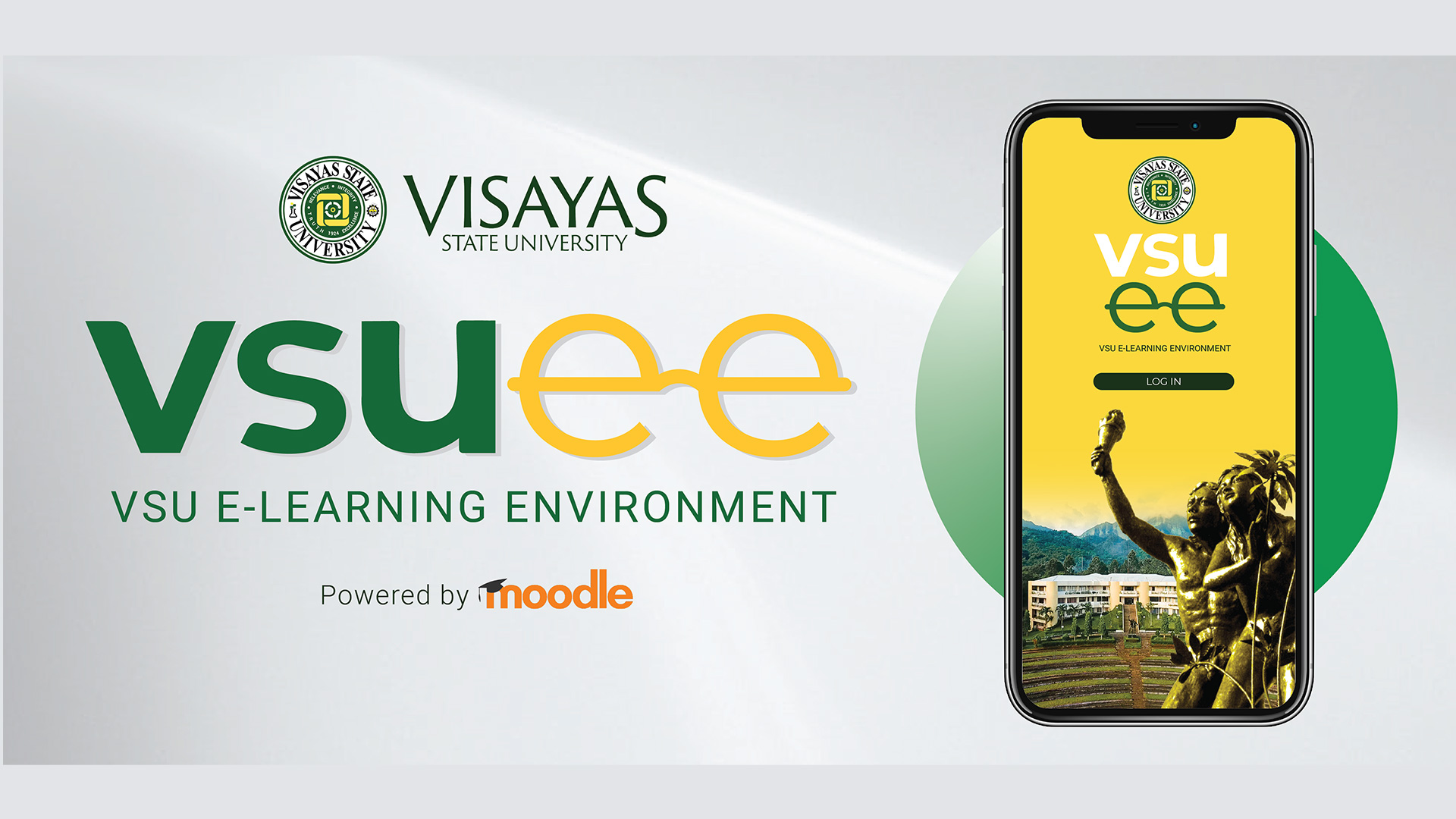 You can now access your modules, assignments, learning materials and more, whenever and wherever it suits you.
The Visayas State University just updated its e-Learning platform called VSUEE by developing and launching a dedicated app that would make learning more accessible to all Viscans.
VSUEE plays a vital role in the university's flexible learning modalities because it serves as the university's official Learning Management System (LMS) to deliver synchronous and asynchronous classes.
While full face-to-face classes will be implemented this school year, the VSUEE will still be a valuable learning tool in monitoring students' progress and performance in their enrolled courses. This app will be particularly helpful in organizing important files and documents submitted by the students in their classes.
After 9 months of processing and complying with all the needed requirements, the application has been approved and was published on Google Play and Apple App Store on July 5, 2022, and can now be readily downloaded by students in their mobile phones.
The VSU's LMS through the Branded Moodle App was officially launched on July 28, 2022, where faculty and students were oriented on its new and improved features including its salient functionalities.
As of May 2022, there are already 17,191 students and 677 instructors/professors who are currently enrolled as users of the VSUEE app while 2,870 virtual classrooms have already been set up in this LMS.
The VSUEE is used by both the faculty and students in the university system and is expected to be integrated as a tracking and monitoring device for class submissions even if instruction will now be delivered in a face-to-face setup.
The premium and Branded Moodle App (BMA) for VSUEE aimed to maximize students' access to their online classes and address issues raised by both students and faculty, which is consistent with the university's drive to leave no Viscan behind.
It was found that most of the students' concern is mainly due to the instability of their internet connections resulting in inaccessibility to their learning materials, answering learning tasks and assessments, and submitting class requirements.
Another concern is system maintenance, diagnostics, and monitoring because of the increasing population of faculty and students in the university with limited software and technical support.
A proposed solution for these concerns is the Moodle LMS diagnostics service, software testing and optimization, which can be addressed by developing a premium BMA.
With this, students can have unlimited access to their offline courses in the VSUEE as it can be downloaded and stored directly to their mobile devices. The VSU e-Learning app also has a customized template with active push notifications, and a secured app synchronization features.
Furthermore, plug-ins such as Math/Chem Type, Turnitin, H5P, and Google Meet have also been integrated to the VSUEE to maximize the platform's full capacity.
The launching of VSUEE is also a response to the survey conducted on the available devices of students and faculty members, where the results showed that the majority use mobile phones in attending synchronous classes and in accessing their course materials.
All these new features will hopefully strengthen the delivery of instruction and will be helpful in the implementation of an effective flexible learning environment for all Viscans.
The first version of the VSUEE was initially implemented in 2008 mainly used in the Department of Computer Science and Technology (DCST). This was refined and was later on adopted as the university's official LMS at the height of the global pandemic in 2020.
Now, the VSU e-Learning app is being hoped to be adopted by all professors and instructors across all levels in the VSU system including the junior and senior high school.