VSU's UGMAD Awards 2021: Honoring the heroes of agriculture in Eastern Visayas
Details

Written by Aura Shaznay P. Tumulak

Published: 21 May 2021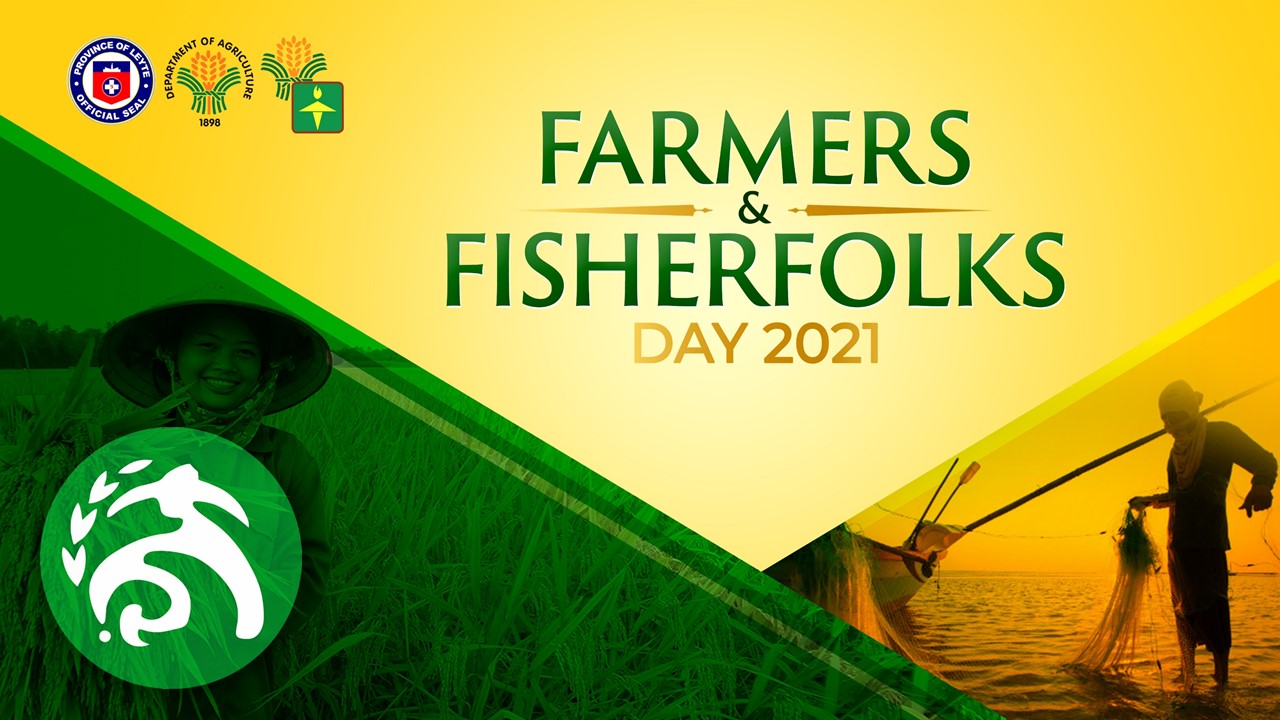 Farming and fishing are professions that require endurance—endurance that only our farmers and fisherfolk know.
VSU recognizes the role they play in bringing foods to our tables. And it is only right for their dedication to be acknowledged, to let them reap the rewards of their hard work.
The Ugmad Awards was established for this reason, an awarding ceremony that's part of the annual Farmers and Fisherfolks' Day in celebration of the 97th VSU Founding Anniversary.
The program was held on April 28, 2021, where farmers and fisherfolks' associations from across Leyte were invited to a video conference for the awarding of the most outstanding farmers and fisherfolk.
There were a total of six categories for the farmers, fisherfolks, and farmers' and fisherfolks' associations to enter. These categories highlighted their contributions to agriculture and fishery.
The categories were as follows: Outstanding Vegetable Farmer, Outstanding Fisherfolk or Aquaculturist, Best Agri-Tourism Farm, Outstanding Fisherfolks Association, Outstanding Farmers' Association, and Outstanding Farmer Entrepreneur.
Outstanding Vegetable Farmer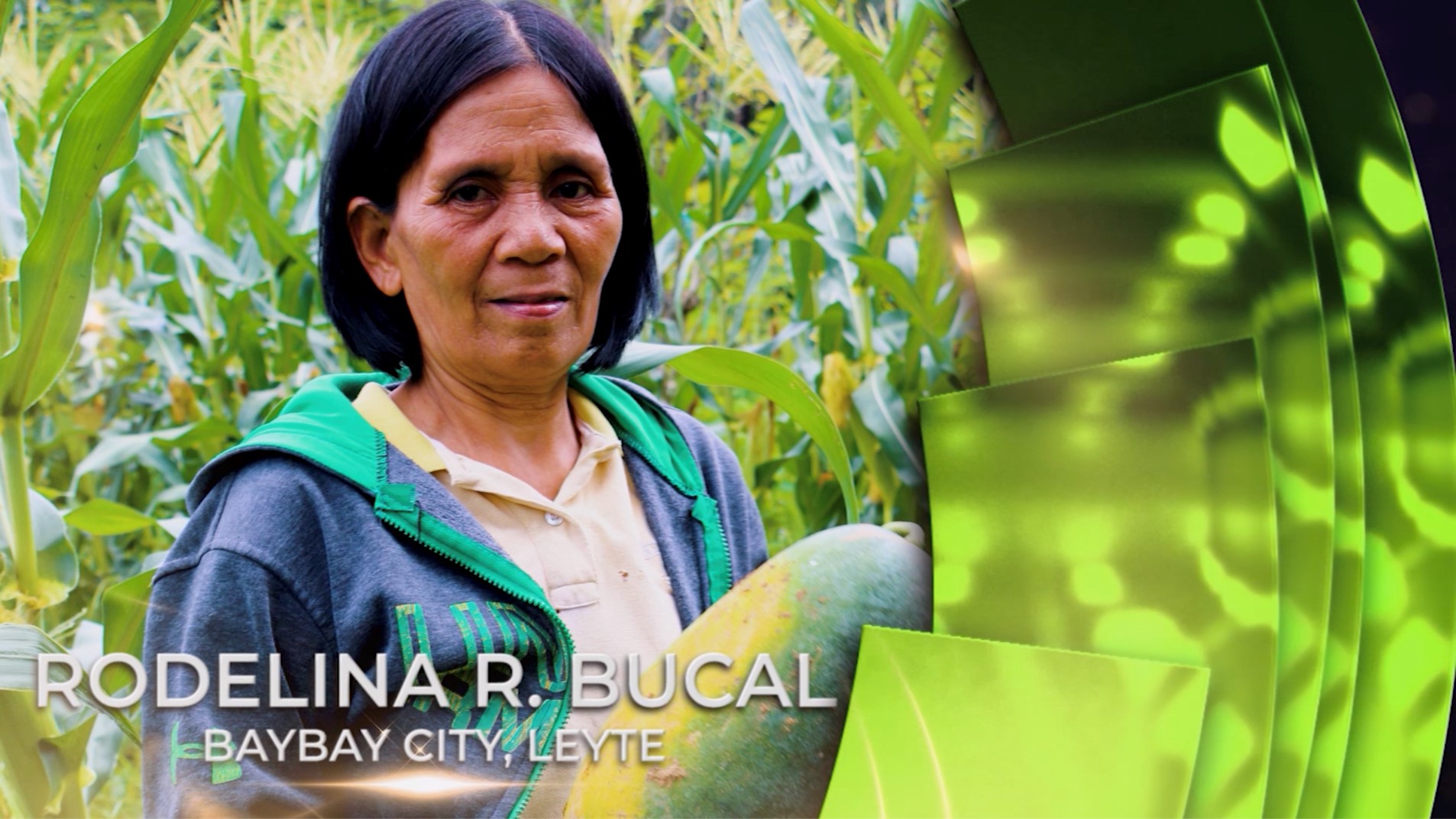 Circumstances were uncertain for vegetable farmer Rosalina Bucal when she first started her venture into vegetable farming.
Rosalina started small by renting three lots where she could plant vegetables used to cook Filipino dish "pinakbet," like ampalaya, kalabasa, okra, batong, and talong. She had little experience in farming and received no formal training.
Her firm faith in her work pushed her to persevere because she knew she would eventually profit from it.
She owes her success to the first training she was invited to in Palo, Leyte by the Department of Agriculture (DA). The training was on Good Agricultural Practices (GAP) and organic farming which Rosalina uses to this day.
This helped the success on her farm and allowed her to send her children to school and finish their degrees in VSU.
Outstanding Fisherfolk or Aquaculturist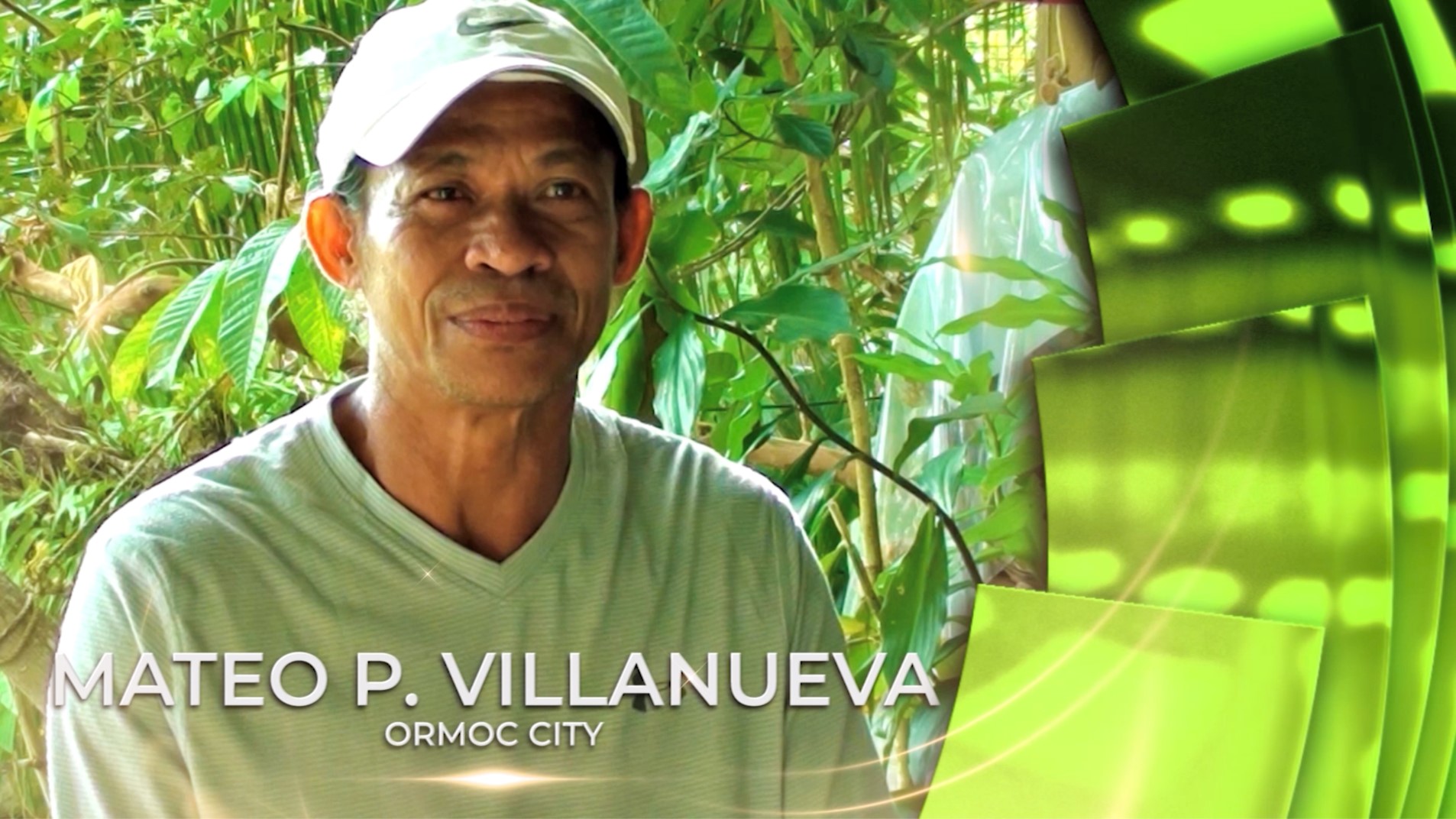 "If you give a man a fish, you feed him for a day. If you teach a man to fish, you feed him for a lifetime."
Mateo Villanueva's life is parallel to this proverb for he is a man who literally fishes in order to earn and to make a living.
He was originally a rice farmer, but unfortunately, his income from this livelihood often fell short in meeting his and his family's needs.
Mateo became a member of the Ormoc City Fishpond Operators Association (OCFOA) where he is respected by his colleagues for his innovation and resourcefulness in aquaculture.
He feeds his tilapia fingerlings with food that he plants on his own. This gave him a good quality harvest of Tilapia in the market and enabled him to operate several modules of tilapia ponds as an outstanding livelihood project.
Mateo learned as he went along with his journey as an aquaculturist.
His eight-module tilapia cages enabled him to harvest more than 400 kilos making him earn up to P60,000 annually.
His success encouraged him to convert more of his rice farm into ponds for tilapia.
Now, he advocates for tilapia culture as a source of income. And he looks forward to the community he belongs in to also see value and money in becoming an aquaculturist.
Best Agri-Tourism Farm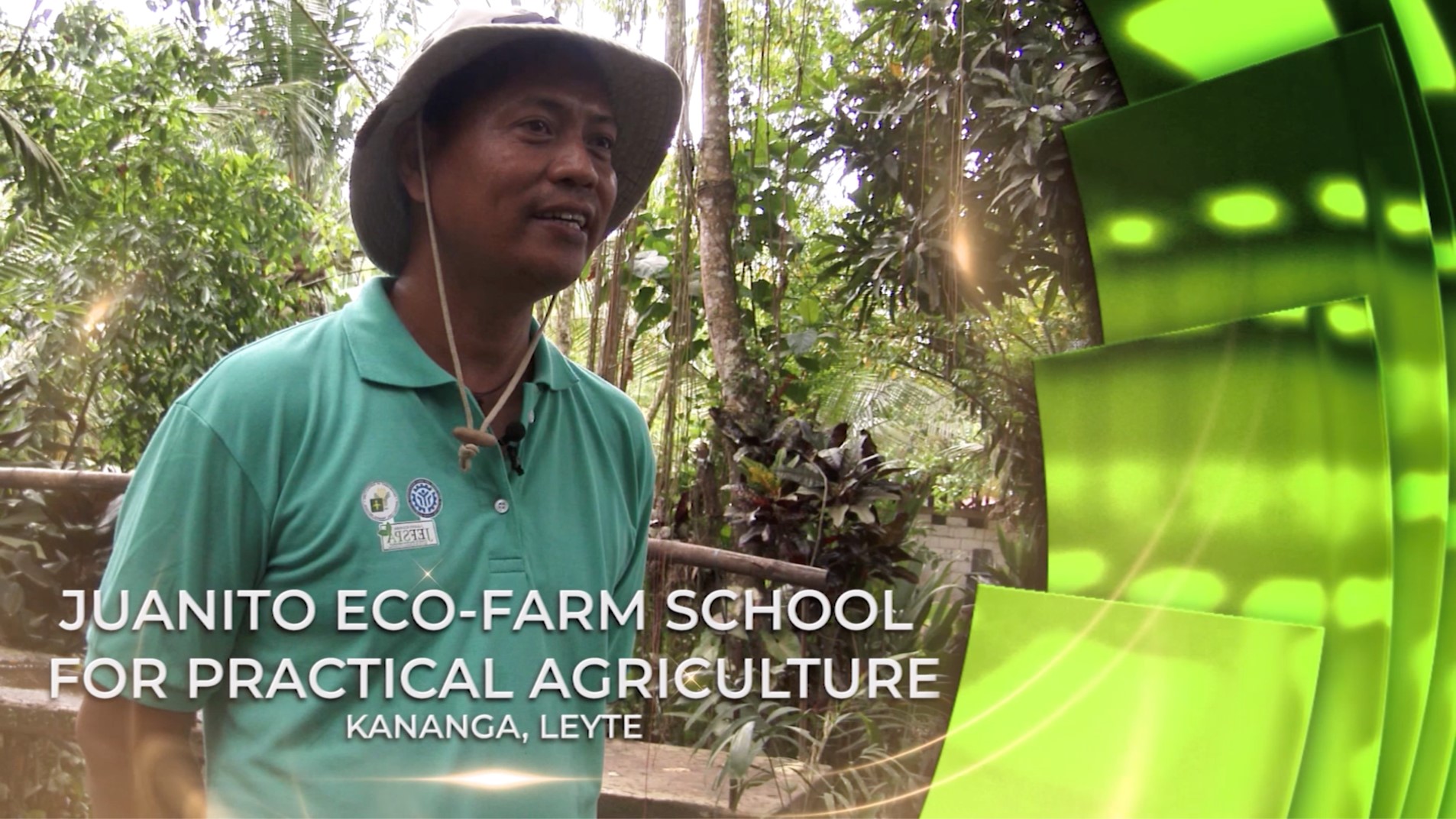 The Juanito Eco-Farm School for Practical Agriculture (JEFSPA) was established back in 2017 as a learning site for the Agricultural Training Institute (ATI) and what started as a place for learning transformed into an agriculture haven for those who love farming.
JEFSPA became an eco-farm tourism site that welcomed guests and visitors who wanted to learn more about farming while also having fun.
Some of the many recreational activities it offered were freshwater fishing, "koi" feeding, rice planting, tractor driving, bird watching, firefly watching, and outdoor sports such as wall climbing, river trekking, and swimming.
Most importantly, the agri-farm tourist attraction was a place where neighboring farmers in Montebello, Kananga, Leyte could sell their produce.
JEFSPA continues to improve its services to farm guests and visitors by creating more enjoyable and exciting packages for great customer services. Its motto is to make its guests and visitors go home happy, satisfied, and educated.
Outstanding Fisherfolks Association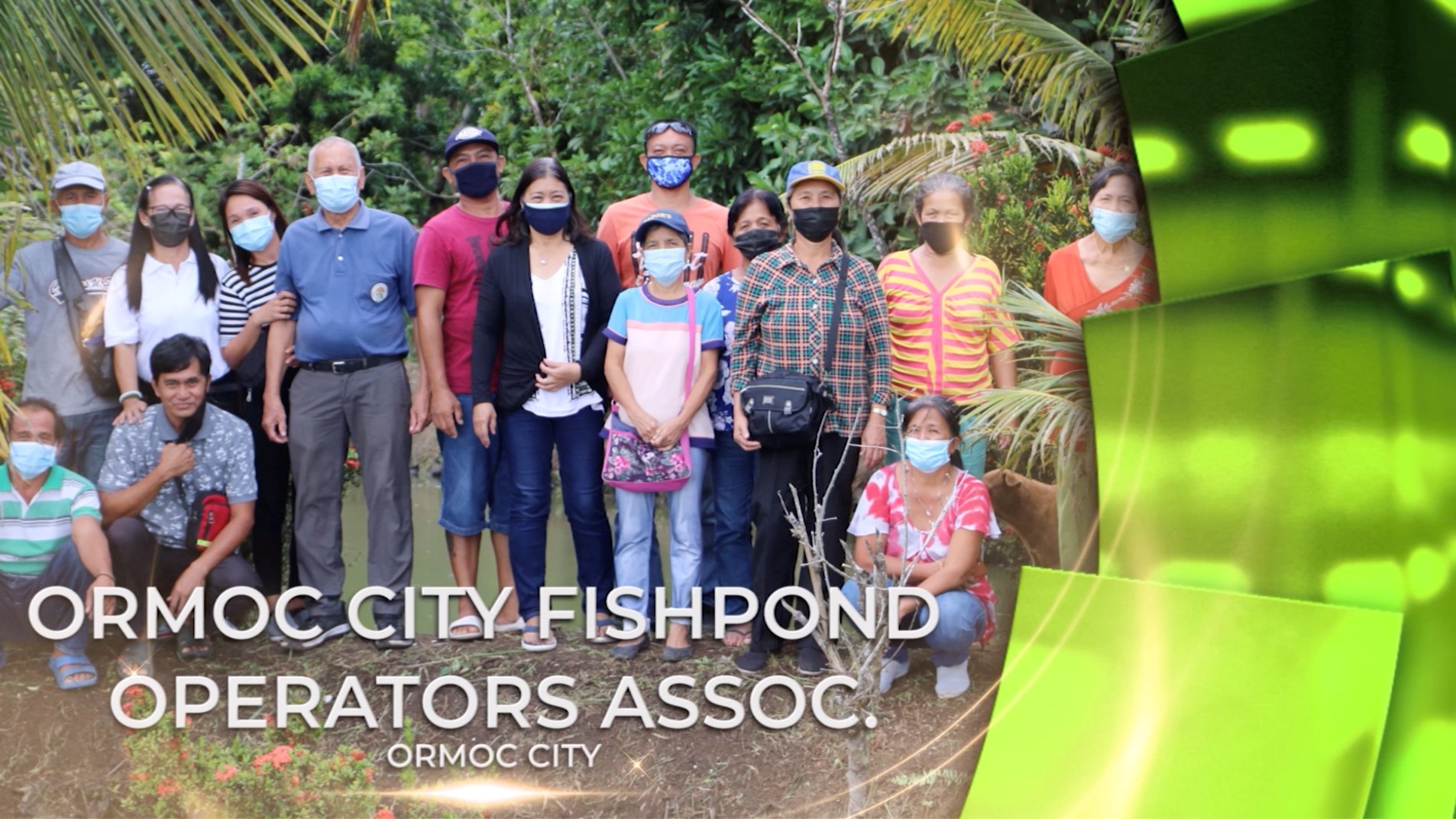 Unity and commitment towards a common goal can make or break an organization. Luckily for the Ormoc City Fishpond Operators Association (OCFOA), their members were in solidarity with a goal.
OCFOA members converted their low-yield rice fields to freshwater ponds to culture Tilapia. This livelihood required minimal use of chemical fertilizers and synthetic inputs giving the members of the association more opportunities to profit.
They always looked out for each other and this collective attitude helped them in increasing each of their member's income.
Before there were members whose fishponds had dried up and the organization took an initiative, as a group, to help those who had the problem. They tackled any challenge that came their way together and it was their unity that helped them succeed.
They used the profit they earned to process their harvested fish. OCFOA now has a variety of flavors of dried tilapia which they call tilanggit or boneless tilapia.
Now, the organization is into raising goats for milk production. Their thirst for new knowledge and skills prompted the members to improve and innovate their fish farming skills to achieve their mission in life.
Outstanding Farmers Association
Much like OCFOA, the Mat-E Farmers' Association also leaned on unity and commitment to keep their group going.
They started as a budding community in 2013, when they experienced the first calamity together, Typhoon Haiyan. There were less than ten members back then and each of them shared what resources they had left to help one another.
In 2015, the Mat-E Farmers' Association was officially established. The members carried the lessons of the Typhoon Haiyan disaster and made them the building blocks that would strengthen their bond as a community.
Now, they are facing another calamity, the global pandemic brought about by the coronavirus.
Despite these natural calamities they were still able to continue being productive and doing their usual business like producing and processing vermicast, producing poultry eggs, producing yellow corn, and producing vegetables.
These practices are all in line with sustainable agriculture because the Mat-E farmers are aware of the importance of taking care of the environment.
Now, their total assets have amounted to more than P2 million with promising investments of profitable agribusiness. They also have a total of 40 members of good standing and have made partnerships with other agricultural organizations including the provincial government of Mat-E, Merida.
They are often regarded as a model for resilience by other aspiring farming and fishing associations and communities.
Up to this day, the Mat-E Farmers' Association, continues to demonstrate that no matter what crisis they face, any group with strong will can rise and be productive as long as they are all in it together.
Outstanding Farmer Entrepreneur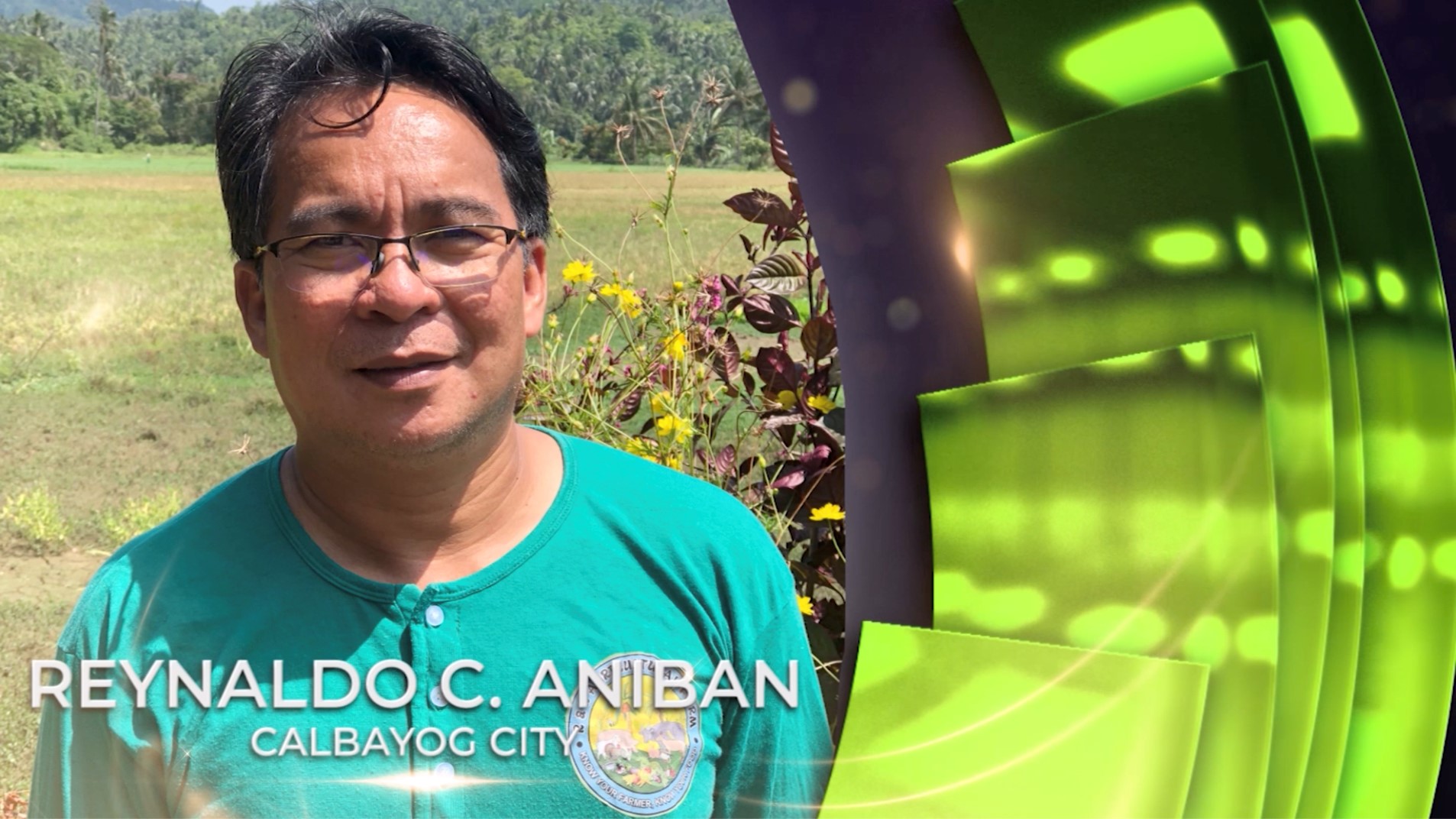 For Reynaldo Aniban, the success of his farm did not come overnight. It was a combination of hard work and perseverance that helped him grow his farm.
Reynaldo worked as an overseas Filipino worker for more than 10 years before deciding to come back to his home in Geragaan, Calbayog City where he decided to till their idle land.
In the first three years of his venture, people around him doubted the profitability of his farm. However, Reynaldo continued to farm and even taught his neighboring farmers the skills he learned in trainings offered by DA.
He also taught the farmers in his community to use the rice straw in their field as an ingredient in vermicast fertilizer production. This helped him and his fellow farmers save costs all the while minimizing the adverse effects of agriculture on the environment.
Today farmers in their area no longer burn their rice straws and this practice has helped farmers increase their profit.
Reynaldo's farm is also qualified as an agri-tourism farm because of its beautiful landscape and plentiful produce.
He is outstanding proof that farming is a highly rewarding vocation.
As VSU is set to celebrate its centennial year in 2024, the university will continue to honor and pay tribute to the outstanding men and women who till our lands and harbor our seas.