VSU to face Level III Phase 2 AACCUP Accreditation
Details

Written by Marianne Ubay

Published: 26 January 2018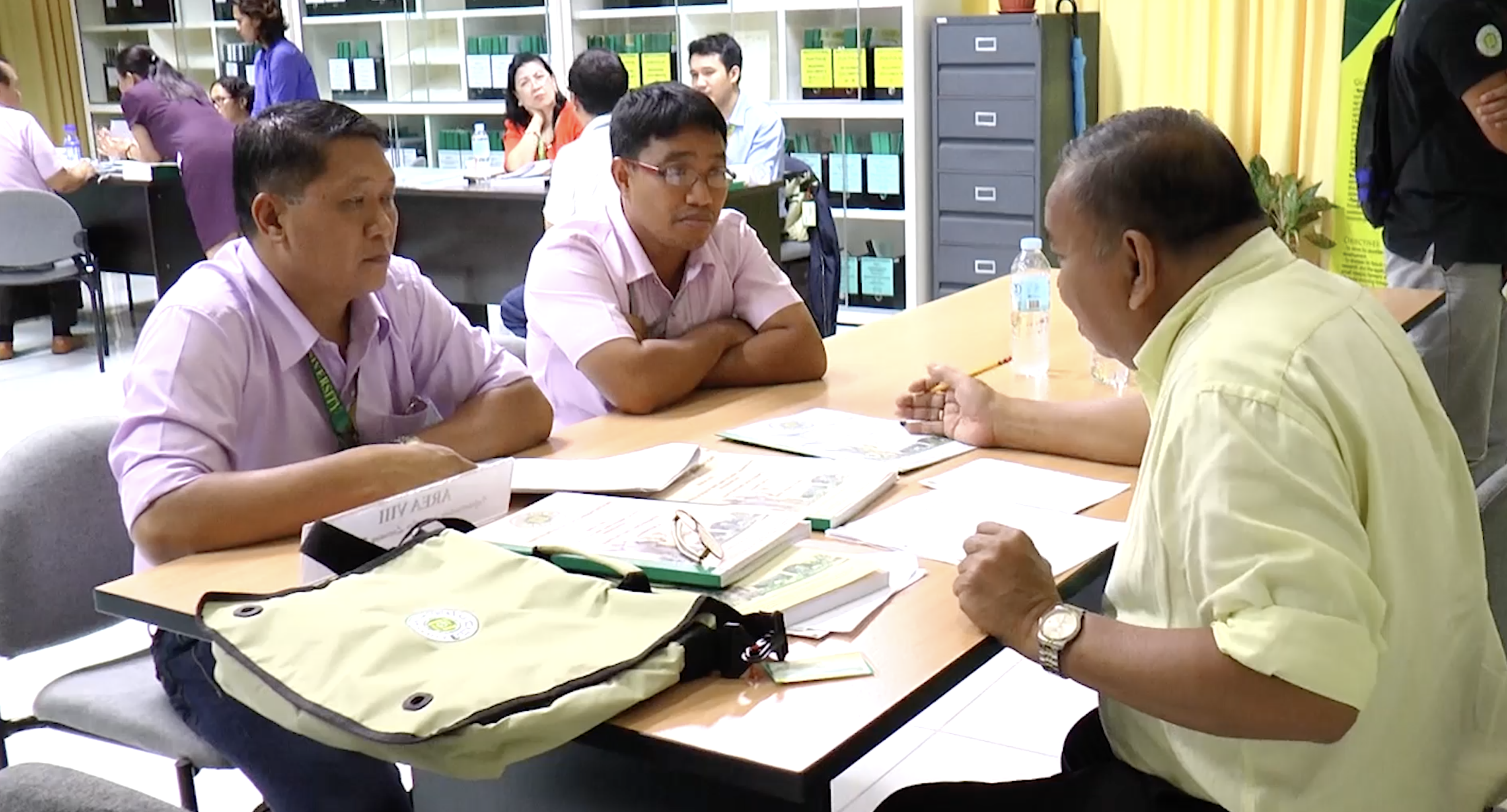 The second phase of Level III accreditation for eight VSU degree programs will push through this February 18 to 19, 2018. This was originally scheduled in November 2017 but was moved to a later schedule because of the Christmas break.
Just like past survey visits, Dr. Manuel T. Corpus, the Founding President and Executive Director of AACCUP will lead the accrediting team. He will be joined by Dr. Evelyn D. Taban, Dr. Liberty G. Torres and Dr. Jocelyn P. Cabera who are all from the Nueva Vizcaya State University (NVSU). Other accreditors include Dr. Danilo S. Hilario and Dr. Jaime P. Palumbarit of the Bulacan State University (BulSU), Dr. Maria Glenda O. De Lara of the Philippine Normal University, Dr. Antonio E. Madrid of the Don Mariano Marcos State University (DMMSU) and Dr. Namerod F. Mateo of the University of Rizal System (URS).
Programs that will be evaluated are Agricultural Engineering, Biology, Chemistry, Computer Science, Development Communication, Food Technology, Forestry, and Veterinary Medicine.
The areas to be evaluated include instruction and extension which are mandatory and two more additional areas either in research, performance in licensure examination, faculty development and institutional linkages.
The criteria to be used in the assessment of each degree program will be the following: mission, vision, goals, faculty strength, curriculum and instruction, student performance, research, extension and community involvement, library facilities and other physical facilities, laboratories and administration, among others.
AACCUP is a member of the Asia-Pacific Quality Network and is responsible for the evaluation of curricular programs particularly in the state universities and colleges in the Philippines.