VSU librarian, devcom faculty join Kyoto U-hosted library tour in Japan
Details

Written by Jeanie Rose Deluza

Published: 20 November 2018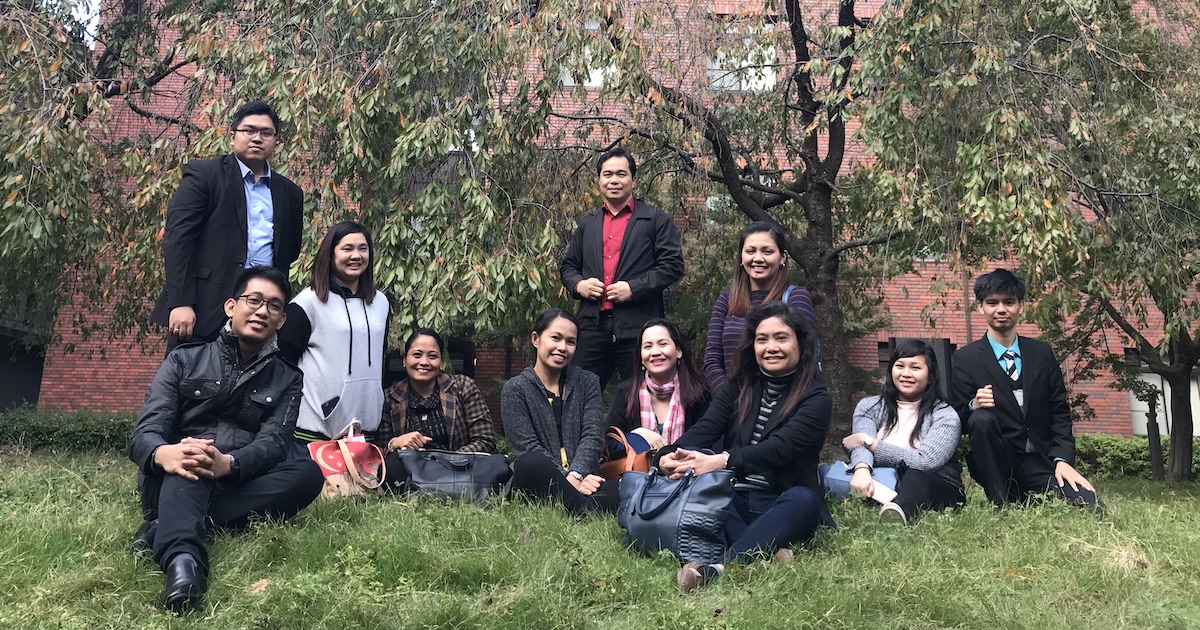 Two staff of Visayas State University toured Japan from October 27 to November 5, 2018 as fellows of the Sakura Science Exchange Program.
VSU librarian Sheira May Camacho and development communication faculty Jed Asaph Cortes were part of the Filipino delegation that Kyoto University brought to various sites in Tokyo, Kyoto, and Osaka.
The program included guided tours to the National Diet Library (Japan's national library), the university libraries of Tokyo U and Kyoto U, and an international library fair. Delegates were also trained on digitization and material preservation of cultural artifacts and academic resources.
"(The) Japanese are very advanced when it comes to technology and it amazes me how they innovate and gave importance to their libraries," said Camacho. "But what stuns me most is that no matter how at par they are with technology, they also gave significance in preserving their cultural heritage and printed materials by means of digitization."
"They are not only fascinated in their own resources: they are also interested in collecting materials and promote holistic area studies of Southeast Asia and beyond. That is the reason why we were invited over to this exchange program—to have an overview and that we may able to collaborate closely and share resources with them," she added.
"The exposure to Japan's wonderful technologies gave me insight on how we could improve our own library and design our materials to be more accessible and functional online," said Cortes, who also heads VSU's web development team. "I believe an innovative library should be an integral part of the 21st-century academe."
Cortes also noted that the tour helped him prepare for the newly introduced subject in knowledge management in the revised devcom curriculum.
"The training that I got will enrich the instruction that we do at the Department of Development Communication."
Ten librarians and teachers from the University of the Philippines, Ateneo de Manila University, Bulacan State University, Ifugao State University, and Visayas State University joined the 9-day tour.
Prof. Chito Angeles, the chief librarian of the UP Diliman, headed the delegation.
The Sakura Science Exchange Program is an initiative of the Japanese government through its Science & Technology Agency (JST). It is a "program for enhancing exchanges between Asia and Japan of the youths who will play a crucial role in the future field of science and technology through the close collaboration of industry-academia-government by facilitating short-term visits of competent Asian youths to Japan."
Kyoto U's Center for Southeast Asian Studies hosted the library tour. Their librarian, Dr. Mikiko Ono, said they are looking into inviting more Filipinos and other Southeast Asians in more tours in the coming years.