EduRank recognizes VSU as 25th top PH university; still the undisputed leader in Eastern Visayas
Details

Written by By Neil Bryan B. Fulache

Published: 09 July 2021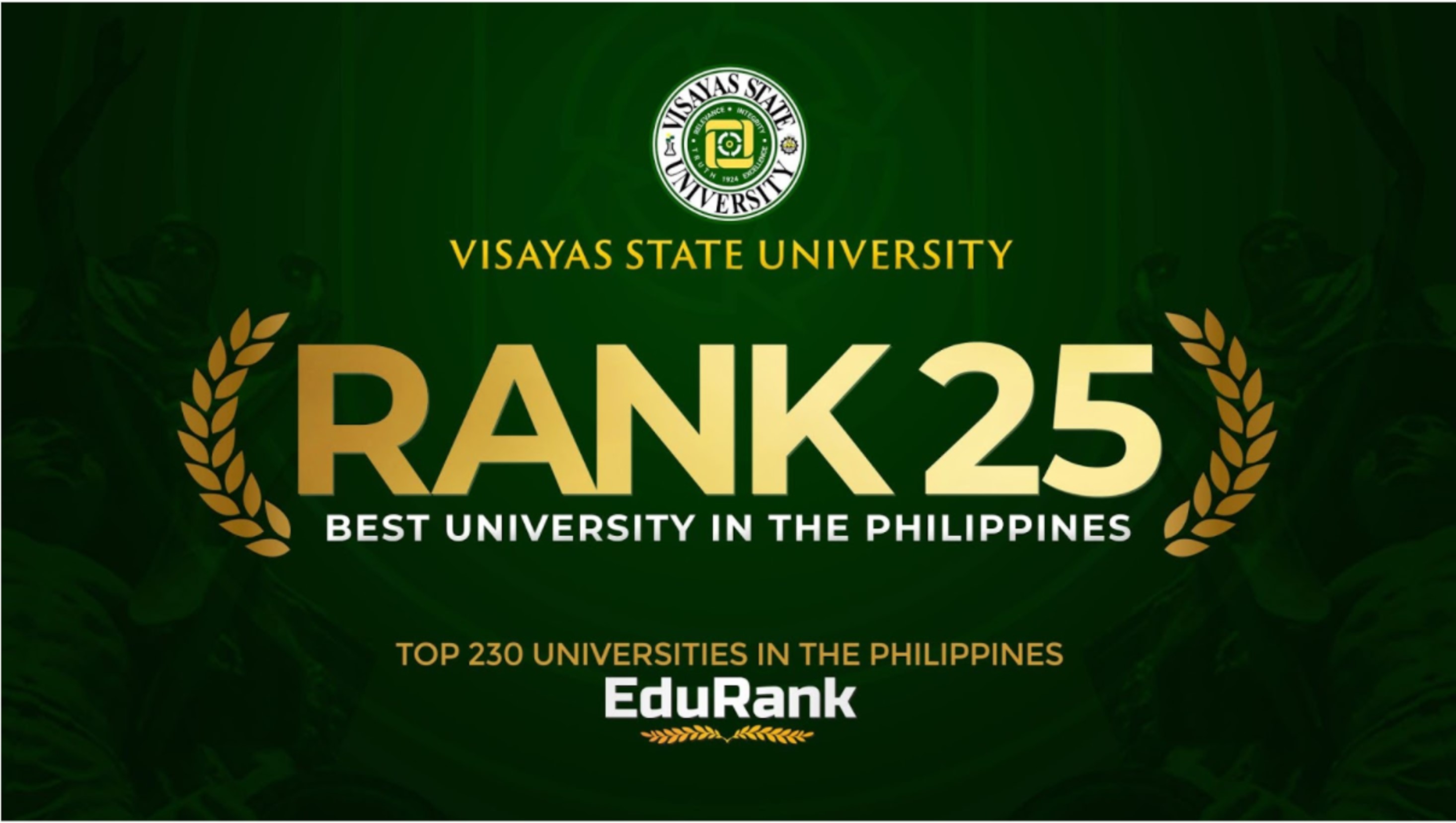 In the many university rankings that floated recently, VSU is the only university in Region 8 that makes it to the top 30 spot in the Philippines.
EduRank, an emerging university ranking system that mainly uses accumulated social media scores, placed VSU in the 25th spot in the country rankings, and the undisputed leader in the regional rankings in Eastern Visayas.
For this recent assessment, a total of 230 universities in the Philippines were rated using a unique social media algorithm that analyzes engagement for each sector through social media performance.
According to EduRank, their ranking system directly gathers data from each university's main social media accounts in the platforms they operate via Facebook, Twitter, YouTube and Instagram. Overall scores are then calculated by two main categories namely the institution's brand rank, and its performance rank.
Brand rank is factored through the audience size of the social media accounts while the performance rank is rated with performance metrics based on monthly online activity in terms of audience growth, posting activity, and overall engagements.
In public relations (PR) and marketing communication, measuring the digital and social media presence of any institution is an important online listening tool that can contribute to open conversations and interactions between universities and their audiences.
Since 2010, VSU has been one of the pioneering universities in the Philippines to take advantage of Facebook as an official digital communication platform for promotions, announcements and other PR strategies to engage students, alumni, and other stakeholders.
In fact, the VSU Facebook page is one of the leading university pages in the country in terms of average weekly engagements on Facebook. Currently, the VSU Facebook page has 99,949 page likes and a total of 104,902 followers.
VSU is also active in other social media platforms with 6,515 followers on Instagram, 5,004 followers on Twitter, and 2.93K subscribers on its official YouTube channel.
The newly constituted University Integrated Media Center (UIMC) is the office in-charge of all the social media assets of VSU.
Mr. Ulderico B. Alviola, UIMC Head, shared that VSU has long recognized the potentials of social media in connecting with its audience especially in the time of a pandemic.
"We understand how vital it is to have a strong social media presence now that we are all battling the COVID-19 pandemic. We see the EduRank rating more as a challenge to improve ourselves in this area so that we can better serve many Viscans from all parts of the world," the UIMC Head said.