President's Notes: Teachers are frontliners too
Details

Written by Dr. Edgardo E. Tulin

Published: 05 October 2021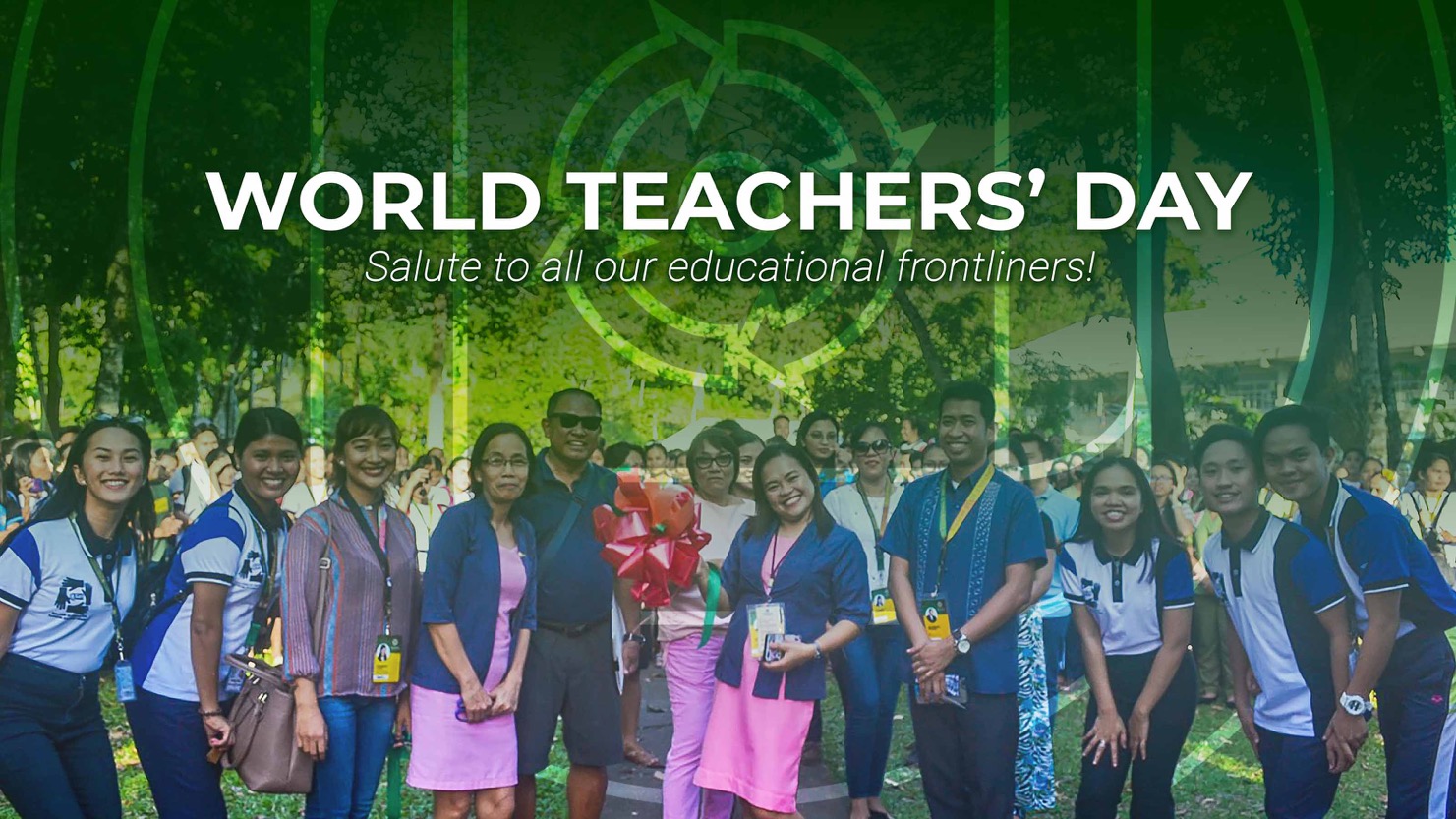 Happy World Teachers' Day to all of us!
Today, we pay tribute to all teachers around the world. We say thank you for their dedication and sacrifices to teach the next generation so that we can have a better and brighter future.
Many have been said about the role teachers play in our society–from being role models to instant guidance counselors, second guardians, mind shapers, to being local influencers before vloggers took up that name, including many other labels simply because we cannot reduce the function of a teacher in one single word.
But this pandemic brought in a new function for all teachers and that is being a frontliner. Yes, teachers are also frontliners!
While we continue to pay our highest respect to our medical frontliners who serve as our community's largest fortress against the spread of the COVID-19, we teachers are also expected to do no less by fighting illiteracy and ignorance as one of the many consequences brought by a pandemic.
At the start of the community quarantine, we were all bewildered on how we can proceed with performing our important function in society when everyone is supposed to stay in their own homes. Despite the many challenges we still face now, we were able to come up with mechanisms that continued learning in this new normal setup.
But unlike what we've been used to, we had to adopt new ways quickly so that we cannot hamper the education of the young people. The adjustments we made were so huge that it took up more work time for all of us because our role was expanded to many other functions including being a courier and logistics personnel just to ensure that the learning guides we crafted will reach our intended learners.
Because of this new role, we teachers have been exposed heavily outside which at some point endangered our health and the health and safety of our own family members. On top of that, the mobility required for each teacher to reach out to their learners for some remedial work posed a significant risk to the students and their respective family members as well.
Needless to say, teachers should have been long prioritized in the vaccination program of both the national and the local governments. We need to protect our teachers being our country's educational frontliners.
The Philippines is now the last country in the world to have not resumed face-to-face classes after Venezuela opened its schools sometime in September this year. Both the Department of Education (DepEd) and the Commission on Higher Education (CHED) have already approved limited face-to-face classes in moderate risk areas and for degree programs that require extensive hands-on experience and laboratory training like medical courses, engineering, science and technology, tourism, and hospitality management.
With this plan now in place, teachers should be given utmost priority in the vaccination program before we open it to the general public. Teachers are frontliners and we need basic protection to continuously perform our sworn duty to our beloved nation.
As I end this message, I'd like to leave everyone with a quote from the Patron Saint of Teachers, St. John Baptist De La Salle who said, "To be entrusted with the teaching of the young is a great gift and grace from God".
May we all continue to fulfill our duty in honing the future leaders of our nation with compassion, excellence, and an enabling blessing from Lord Almighty.
Again, Happy World Teachers' Day to everyone!