#GoingGlobal: 4 graduate students attend summer school program in Malaysia
Details

Written by Marianne C. Bayron

Published: 24 August 2023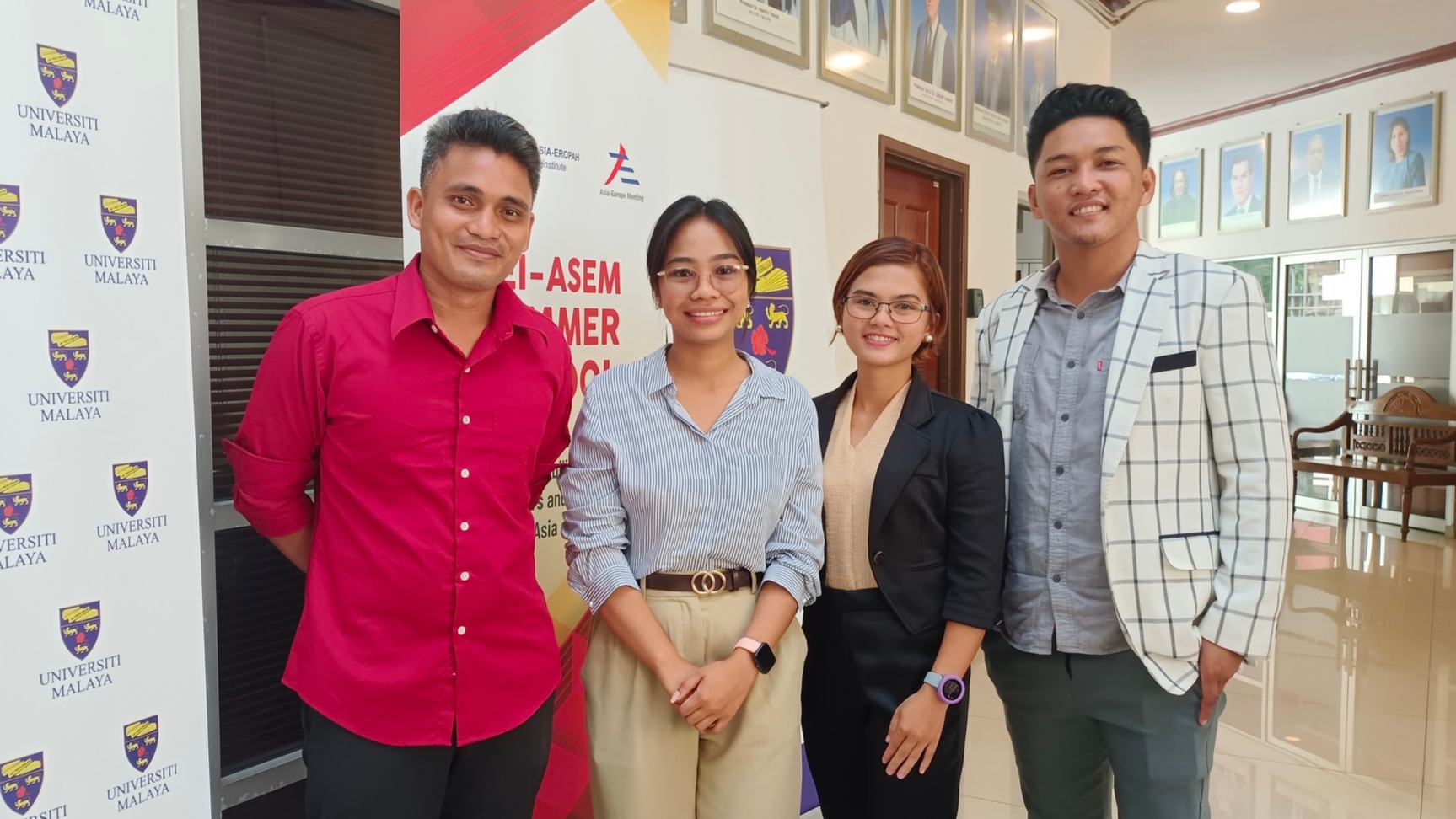 The VSU Graduate School (GS) sent four graduate students to a two-week-long AEI-ASEM (Asia-Europe Meeting) Summer School program hosted by the Asia-Europe Institute (AEI), Universiti Malaya in Kuala Lumpur, Malaysia.
#ProudViscans Elia Maury C. Jadina (Master of Science in Development Sociology), Cristela E. Boco (Master of Science in Development Communication), Harem Gregory Estimada (Master of Science in Animal Science), and Archille C. Galupo (Master of Science in Agricultural Extension) were privilege to experience the first face-to-face AEI-ASEM summer school after the global pandemic.
Through the internationalization project of Dr. Anabella B. Tulin, the incumbent Graduate School Dean, many students were sent abroad to join different trainings and conferences, as part of the faculty-student mobility. Aside from that, the GS has already established different linkages with other Southeast Asian countries which eventually led to different networking opportunities and collaborations.
The AEI-ASEM Summer School ran from July 31 to August 13, 2023, with a series of learning and engaging activities such as lectures, group activities, field trips, and a student-led conference that were anchored on the theme, "Civilisational Dialogue for a Sustainable Future."
This student mobility program is an initiative that aims to gather students, researchers, and academics between Asia and Europe to engage in meaningful conversations about the many rising social and development issues in this contemporary world.
With the motive of unifying cultural diversities and building a strong foundation between European and Asian countries, the participants of this summer school program can help formulate sustainable solutions for global crises.
The AEI-ASEM Summer School has catered to 40 participants this year and they were expected to compare and differentiate the issues that serve as barriers to social and sustainable development; assess the use of innovation and Green Technology for sustainable practices; and demonstrate awareness of different civilizational experiences in dealing with contemporary social and development issues.
#ProudViscan is awarded for her leadership skill

During the student-led conference, #ProudViscan Jadina won as 3rd Best Presenter among the 24 student delegates from various countries including the Philippines, Indonesia, China, Japan, Pakistan, and Russia.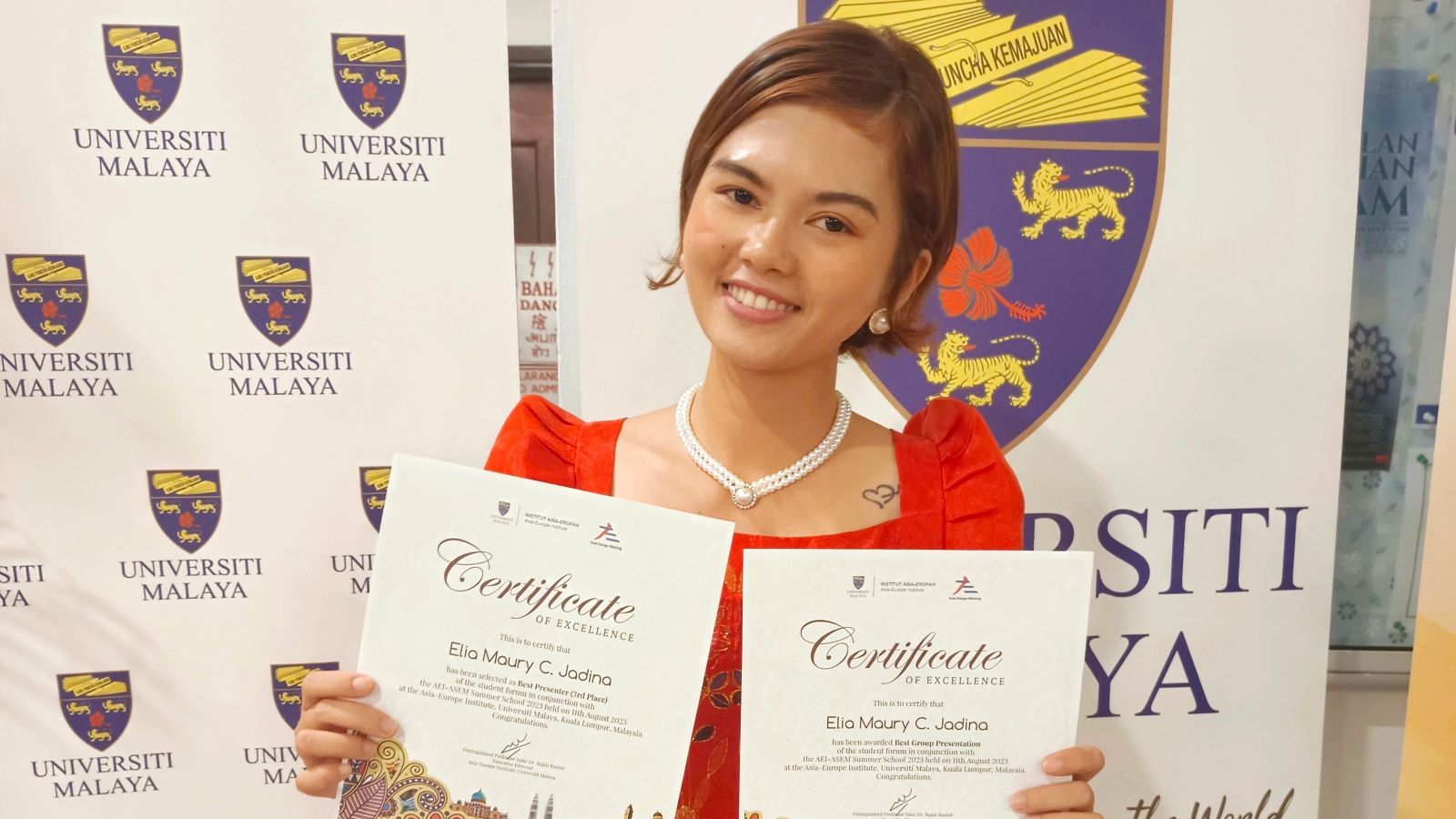 Meanwhile, her group composed of participants from Pakistan, China, Japan, Indonesia, and one from the Philippines in a different university won the Best Group Presentation with their topic on "Bridging the Gap: Addressing Women's Challenges in Asian Countries."
On top of that, Jadina was also accorded the Special Leadership Award and a token from the Universiti Malaya during the AEI-ASEM Cultural Night because of the skills and potential she pulled off during the student-led conference.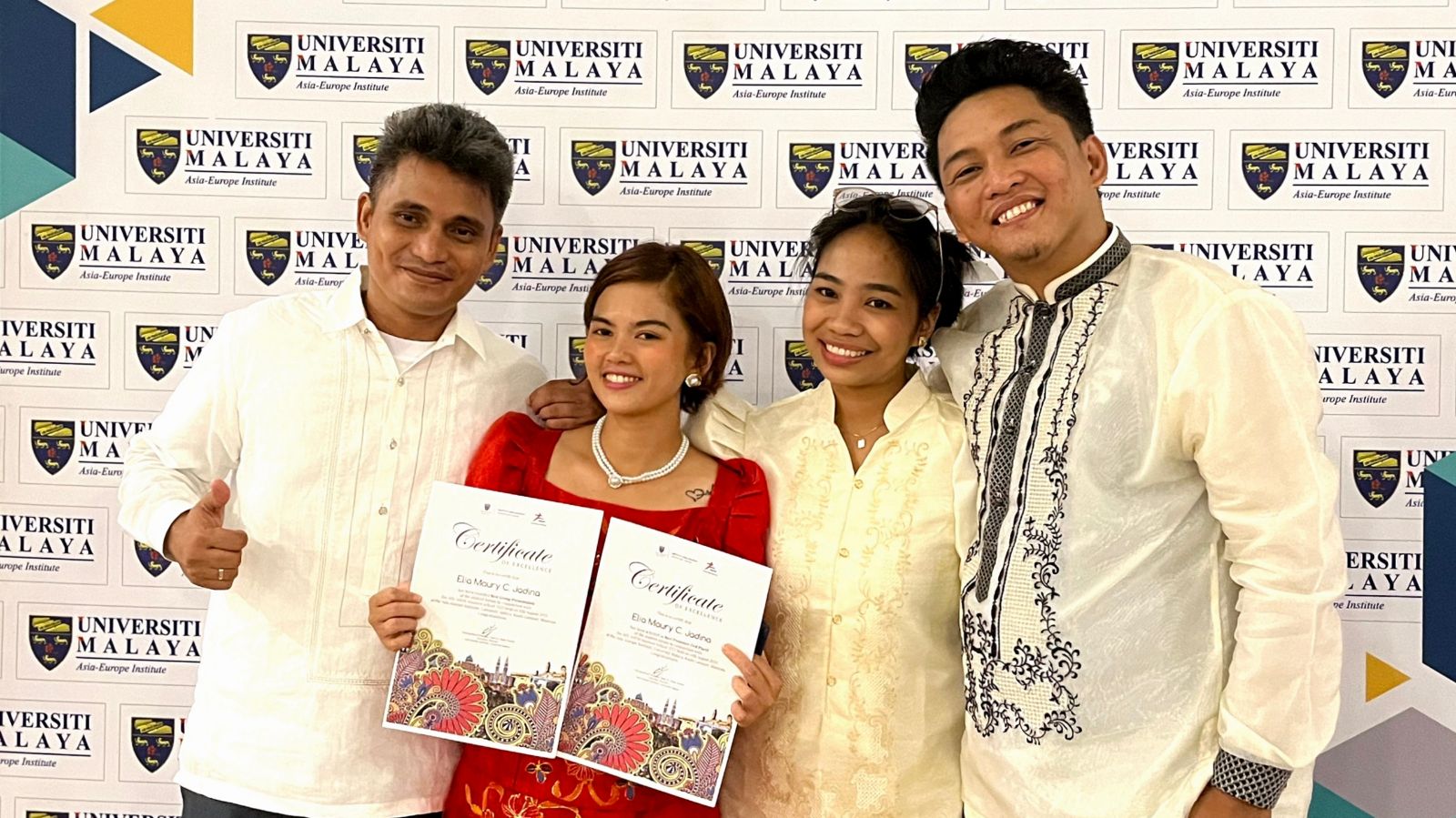 VSU Graduate School Dean Dr. Anabella B. Tulin congratulated the VSU delegation for representing the Philippines and for raising the flag of VSU in Malaysia.
"I'm very proud that our graduate students are showing their brand of excellence when allowed to travel and do short courses and training overseas. We hope that we can join in similar programs like these in the future to expand the network base of our graduate students and teach them how to effectively collaborate with different nationalities from around the world," Dean Tulin said.