After 3 months of rehab, VSU releases Hawksbill turtle back to the sea
Details

Written by Marianne C. Bayron

Published: 31 October 2023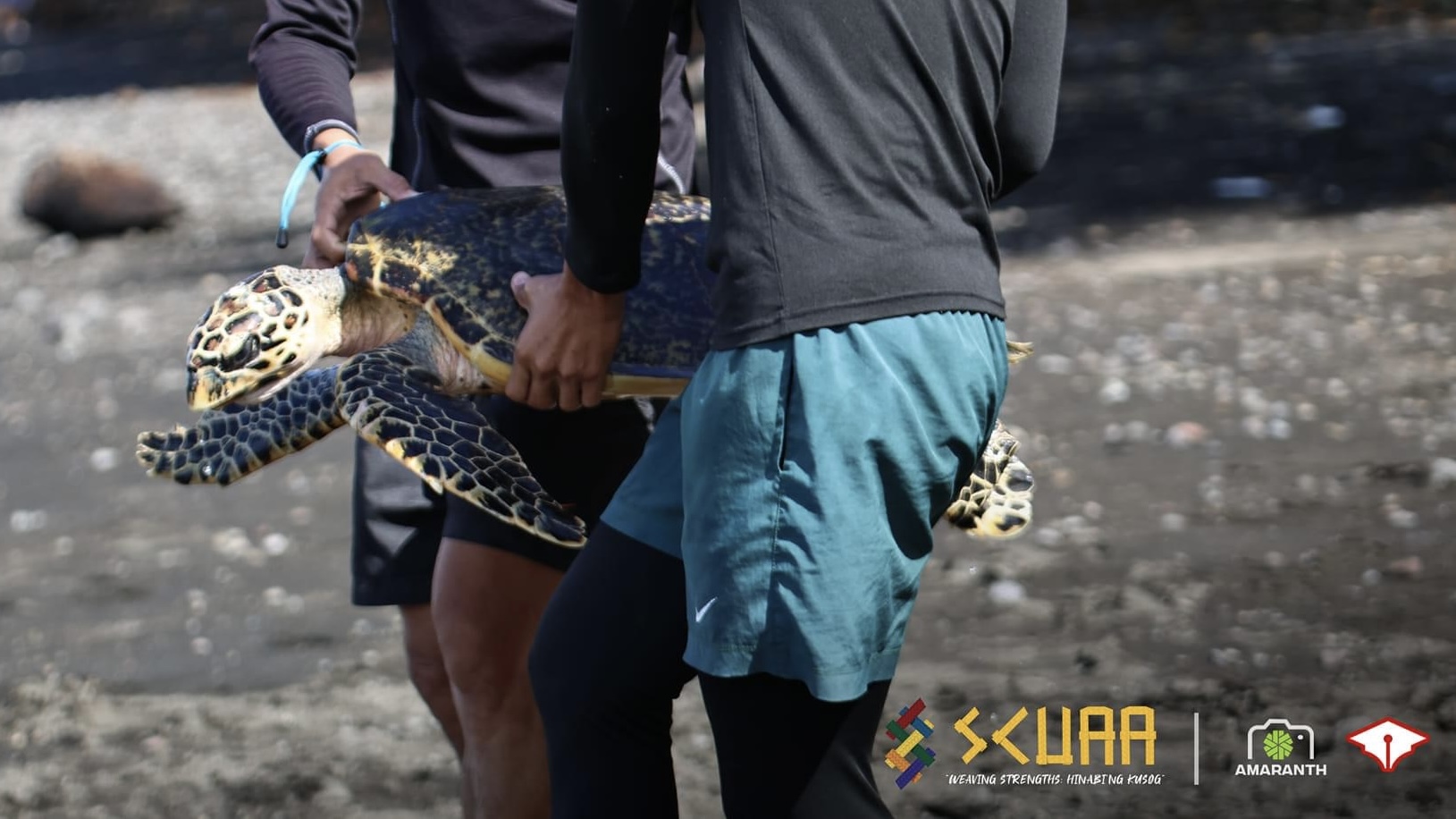 After three months of monitoring, caring, and treatment, VSU released the critically endangered Hawksbill sea turtle (Eretmochelys imbricata), locally known as pawikan back to the sea following its recovery from four stab wounds on its head when it was rescued.
The sea turtle was found by a local from Barangay Cambalading, Albuera, Leyte, a neighboring town of VSU, on July 16, 2023, sustaining wounds from a fisherman's gear that caused the poor marine animal flotation (buoyancy) problem, or the inability to submerge and dive back to the deep waters.
The local handed over the wounded sea turtle to VSU Marine Biology who took care of the rescued sea creature for three months.
VSU's Veterinary Teaching Hospital, led by the VTH Director Dr. Shebelle Cueva and other VTH clinicians also helped conduct healthcare services to the sea turtle including the giving of antibiotics, electrolytes, IV fluids, and vitamins.
With the combined rehabilitation efforts to restore the health of the sea turtle, its wounds healed and its buoyancy issues improved. According to Dr. Cueva, following the reports from the Marine Lab, prior to its release, the sea turtle can swim, dive, and eat after their intervention.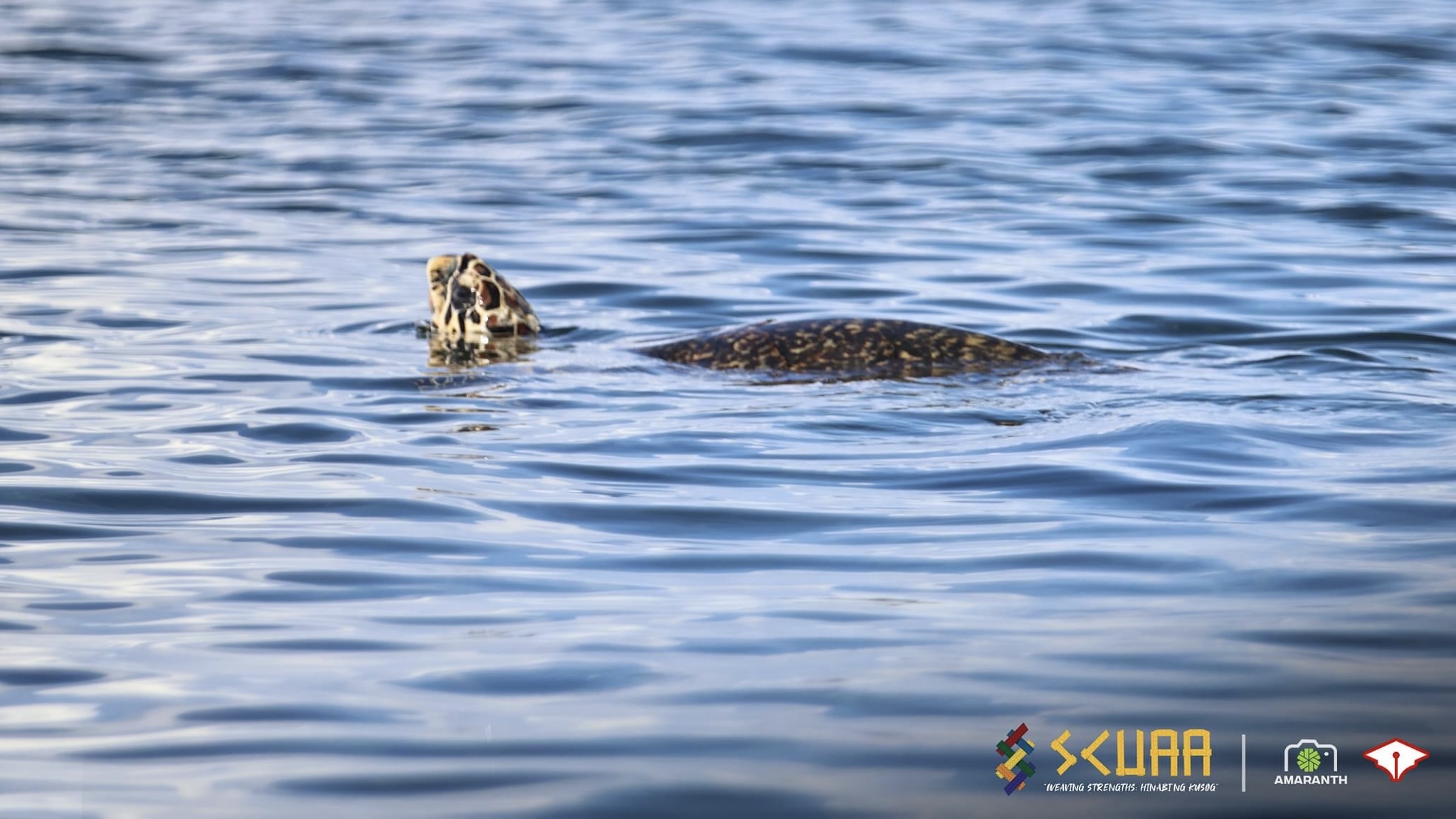 The sea turtle was released back to its original habitat on October 23, 2023, which was attended by Dr. Edgardo E. Tulin, VSU's newly stepped-down president.
Hawksbill sea turtles are identified as critically endangered species by both the Department of Environment and Natural Resources (DENR) and the International Union for Conservation of Nature (IUCN).
[With reports from Amaranth via Miguel Antonio Bebita. All photos are courtesy of Amaranth via John Vincent Honrada.]