VSU gets 15M CHED grant to build smart campus
Details

Written by Ulderico B. Alviola

Published: 18 January 2021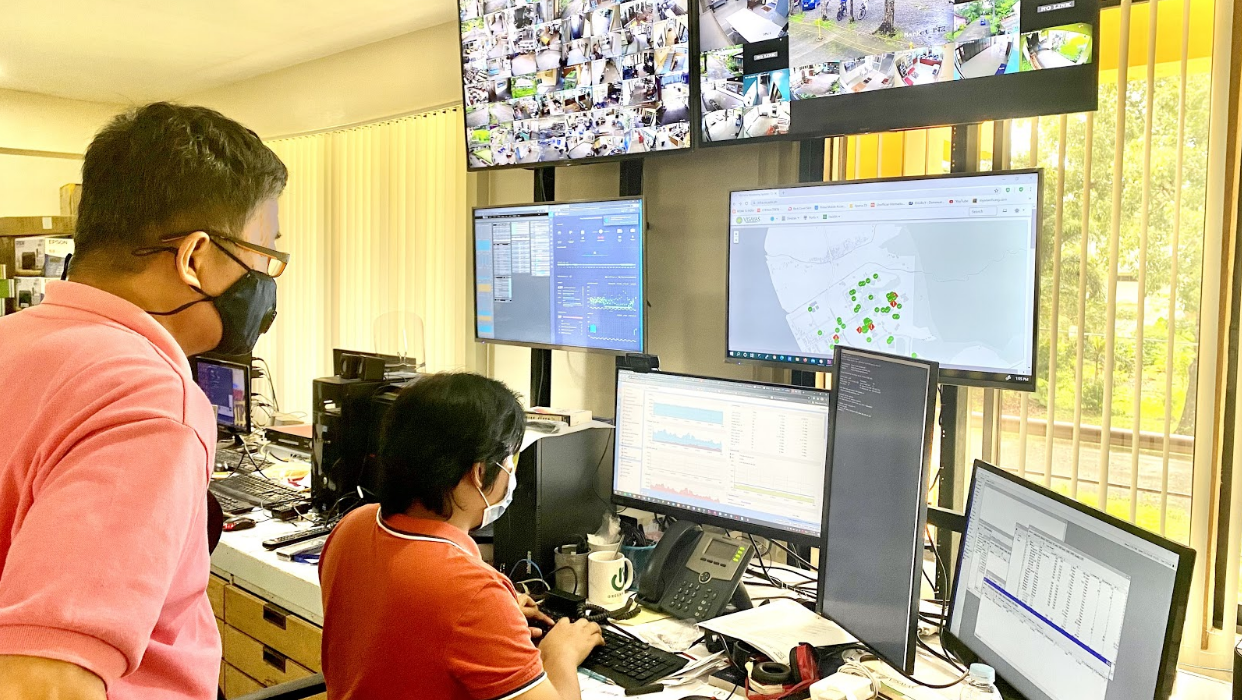 The Visayas State University will soon receive a grant from the Commission on Higher Education (CHED) to implement a project that will equip VSU towards becoming a smart-university.
VSU President Edgardo E. Tulin signed the memorandum of agreement (MOA) between CHED and VSU to implement the first phase of this project on December 29, 2020, and the MOA was already transmitted to CHED Central Office for finalization.
The first phase of this project costs 15 million pesos while another 25 million pesos will soon be infused for the project's second phase. VSU hopes to start implementing this project in the first quarter of 2021.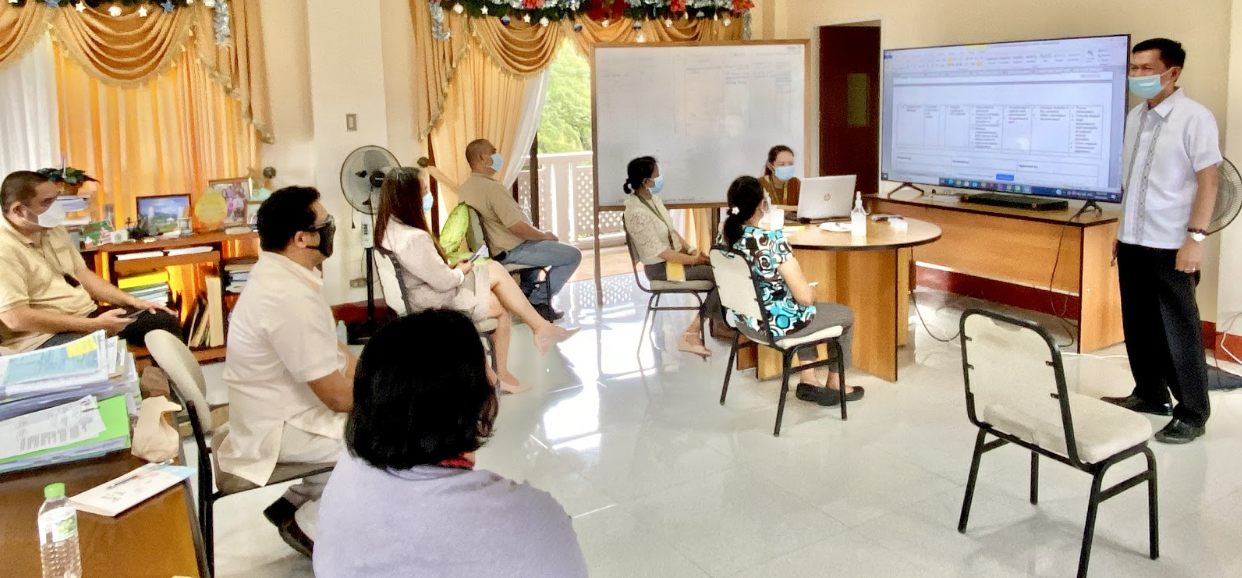 (IN PHOTO: President Edgardo E. Tulin (rightmost) presents to select members of VSU top management the implementation plan for the building of a smart campus in VSU.)
Faster connectivity and climate-proof data center
This grant from CHED will allow VSU to purchase modern Information and Communications Technology (ICT) equipment aimed at increasing and strengthening VSU's internet connectivity in its main campus in Baybay City, Leyte.
In an interview, Mr. Norman O. Villas, project proponent and one of the lead staff of VSU who will implement this project, said that this project will soon double the current internet bandwidth inside the VSU campus.
"Our overall bandwidth inside the VSU Main Campus as of now is around 450 Mbps and with this project, we hope to increase it to 1Gbps at the end of the year. This project will also enable us to install more access points (APs) around the campus to increase our current WiFi coverage area from 60% to around 95%," Mr. Villas said.
Aside from faster connectivity, this project will also purchase a modern and climate-proof data center hub that will house and protect the servers of VSU. Once completed, it will be the most modern data center hub to be acquired by any state university in Eastern Visayas.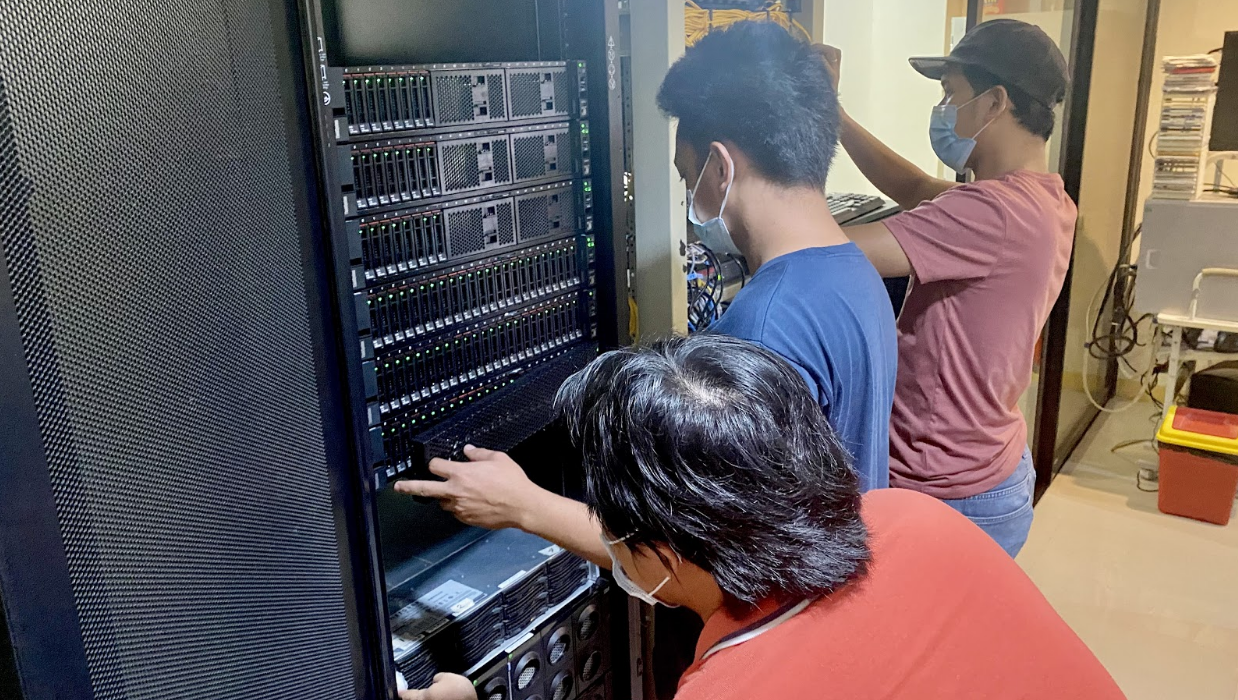 Mr. Villas said that establishing a data center that could withstand several calamities is very much needed in VSU, considering our geographic location and the current directions that the university is taking as a science university.
"We now see the importance of IT in this new normal education especially that we host our e-learning platform on our own servers here in VSU. Soon, we will fully implement our own in-house HR management & information system, which we are also hosting in our own servers. We need to invest in infrastructure that will protect our current and future IT equipment from any form of natural calamities and even from cyber attacks."
As part of this project, VSU will also procure a security management system for the in-house servers of VSU to prepare for future cyber attacks.
Demo area for a smart classroom
Also part of the project on building a smart VSU campus is the establishment of a demonstration area for a smart classroom setup.
The Audio-Visual Room of the Multimedia Development Center (MMDC) building, where VSU does most of its online broadcasts, will become the smart classroom showcase.
This smart classroom will be very useful in new normal education, and it will allow some professors to employ and utilize modern instructional equipment for better learning.
Mr. Jed Asaph D. Cortes, Head of the VSU Web Team under the University Integrated Media Center (UIMC) explained how the smart classroom demo area will serve the needs of VSU.
"We are excited to design our very own smart classroom. The idea of smart classrooms has been around for two decades, but what it looks like in the 2020s, especially in this new normal setup, is ours to figure out. Currently, we hold online classes over Zoom, lessons over Moodle, and broadcasts on Facebook. There's still so much to learn about online and flexible learning, and we hope the model smart classroom that we plan to build will give us more insight so we could equip our instructors and professors in maximizing technology to make learning more meaningful. That's one of our goals in this project," Mr. Cortes said.
If the establishment of a smart classroom is successful, the VSU administration plans to roll out the setup in every college and campus in the future to make instruction more effective and inclusive.
For his part, President Tulin expressed his utmost thanks to CHED for the implementation of this ambitious and future-looking project.
"I am very grateful to CHED Chairperson and the concurrent VSU Board of Regents Chairperson J. Prospero E. De Vera III for his overwhelming support to VSU. We are fortunate to be particularly chosen by CHED to implement this project. I'm hopeful that this investment will further strengthen the reputation of VSU as one of the strongest science universities in the Philippines," the VSU Chief Steward said.