#ProudViscan: GE student is now in Thailand for a summer school program
Details

Written by Marianne C. Bayron

Published: 29 August 2023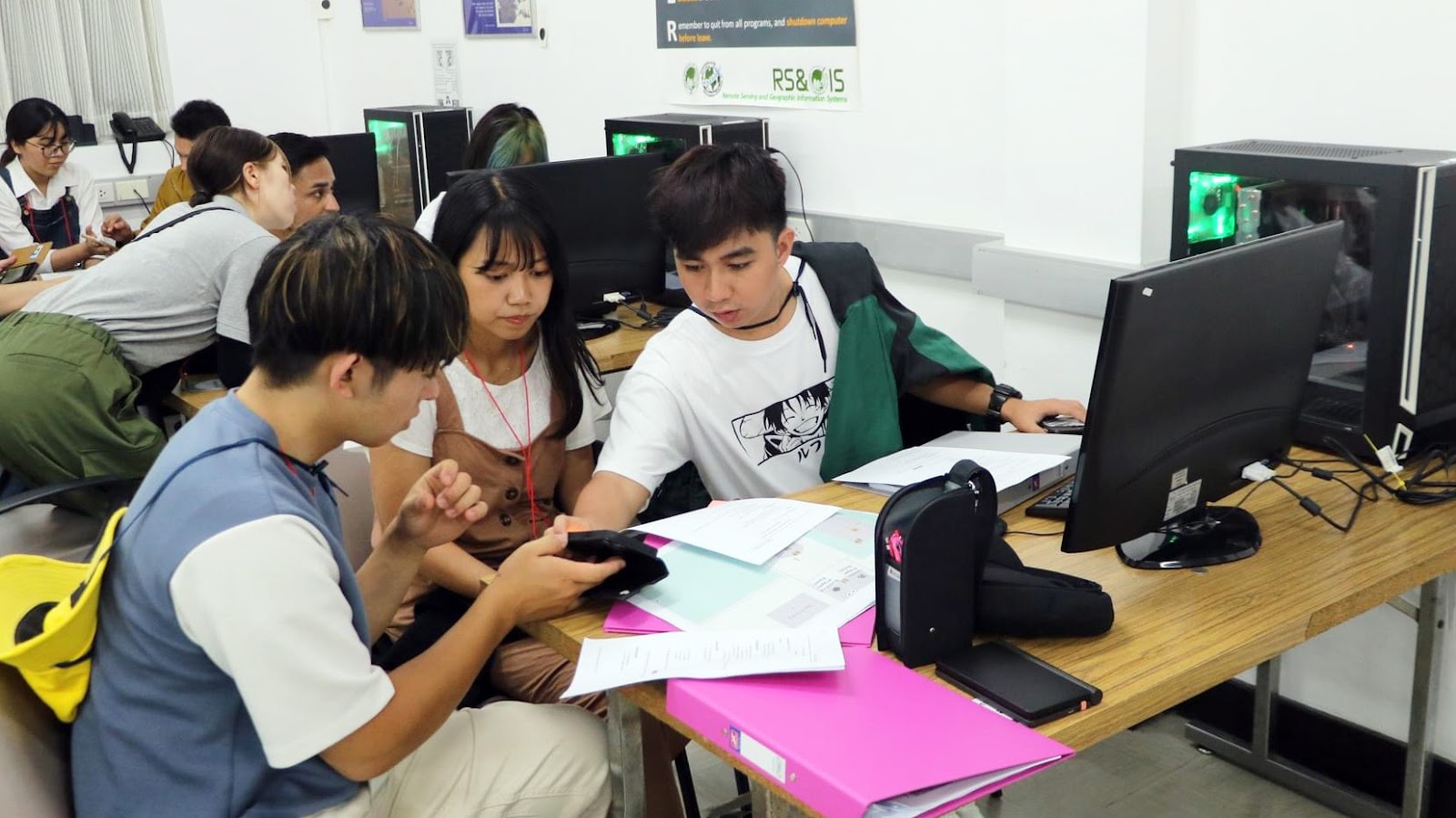 Another #ProudViscan is sent to an international short-term program to expand his learning and practice on the use of geoinformatics, remote sensing, and advanced technology in achieving sustainable development.
#ProudViscan Chris Jhunwyn Taghap, a senior geodetic engineering student and the current Chief External Relations Officer of the Viscan YouthMappers joined the two-week Asian Summer School Program held at the Asian Institute of Technology (AIT) in Pathum Thani, Thailand.
The summer school started on August 21 and will end on September 1, 2023. This is a joint initiative between AIT and Chubu University in Japan.
"It operates in conjunction with an agreement between AIT and the Japanese Government, with a specific focus on deepening students' awareness of the evolving status and challenges within Asia, a region experiencing rapid development. An integral aspect of this awareness is recognizing the utility of GIS (Geographic Information System) as a versatile tool," Taghap explained.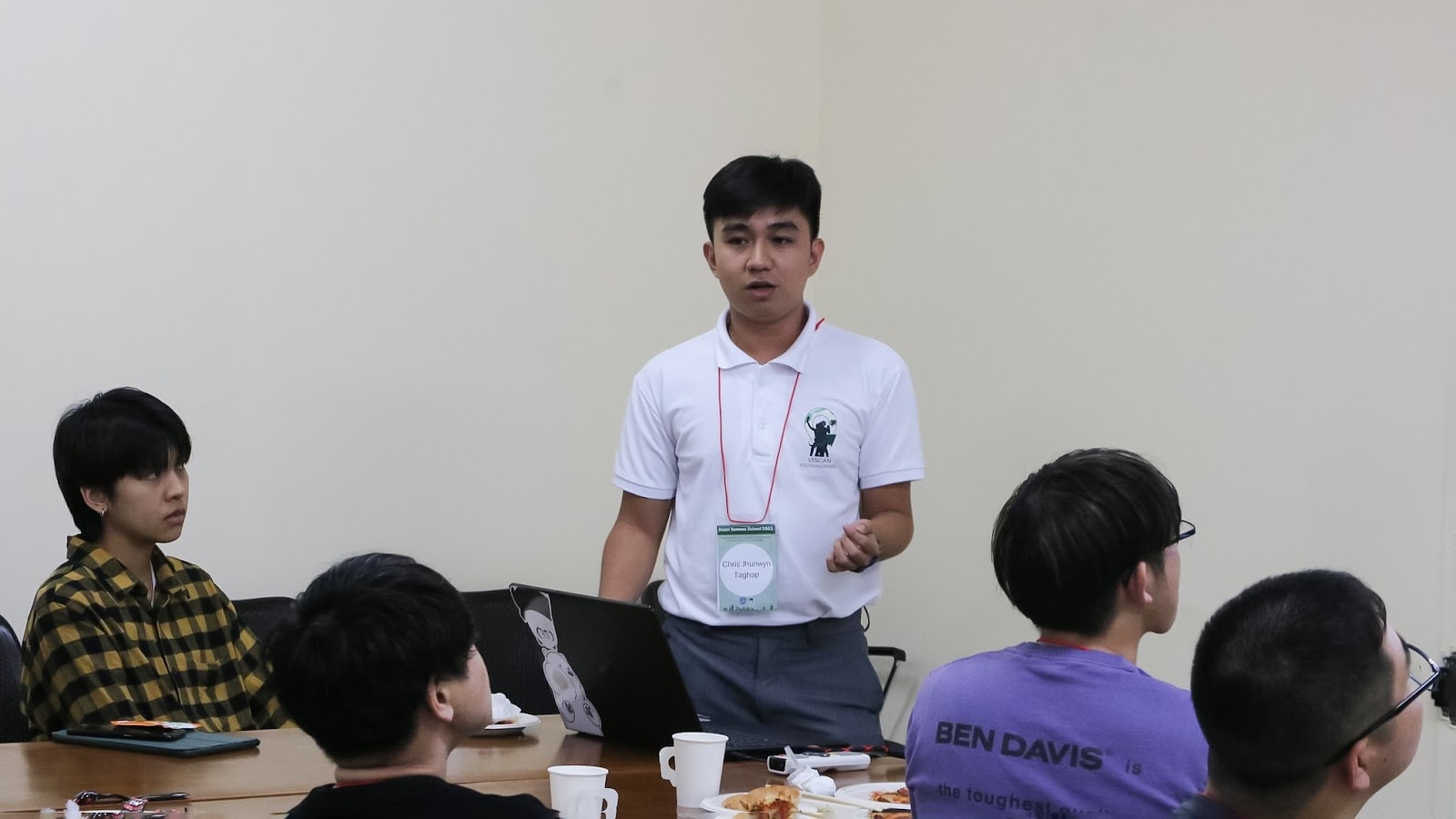 He further said that the program aims to facilitate cultural interactions among Asian students while also enabling them to apply Remote Sensing and Geographic Information System (RSGIS) principles across various academic disciplines.
The two-week program will go around a series of lectures on remote sensing and geoinformatics technology, field trips, and hands-on activities on crowd-sourcing for geospatial data.
Taghap revealed that his participation in the summer school was wonderful and overwhelming. According to him, the accommodations being provided are excellent, and the program organizers are enthusiastic about encouraging interactions among the participants.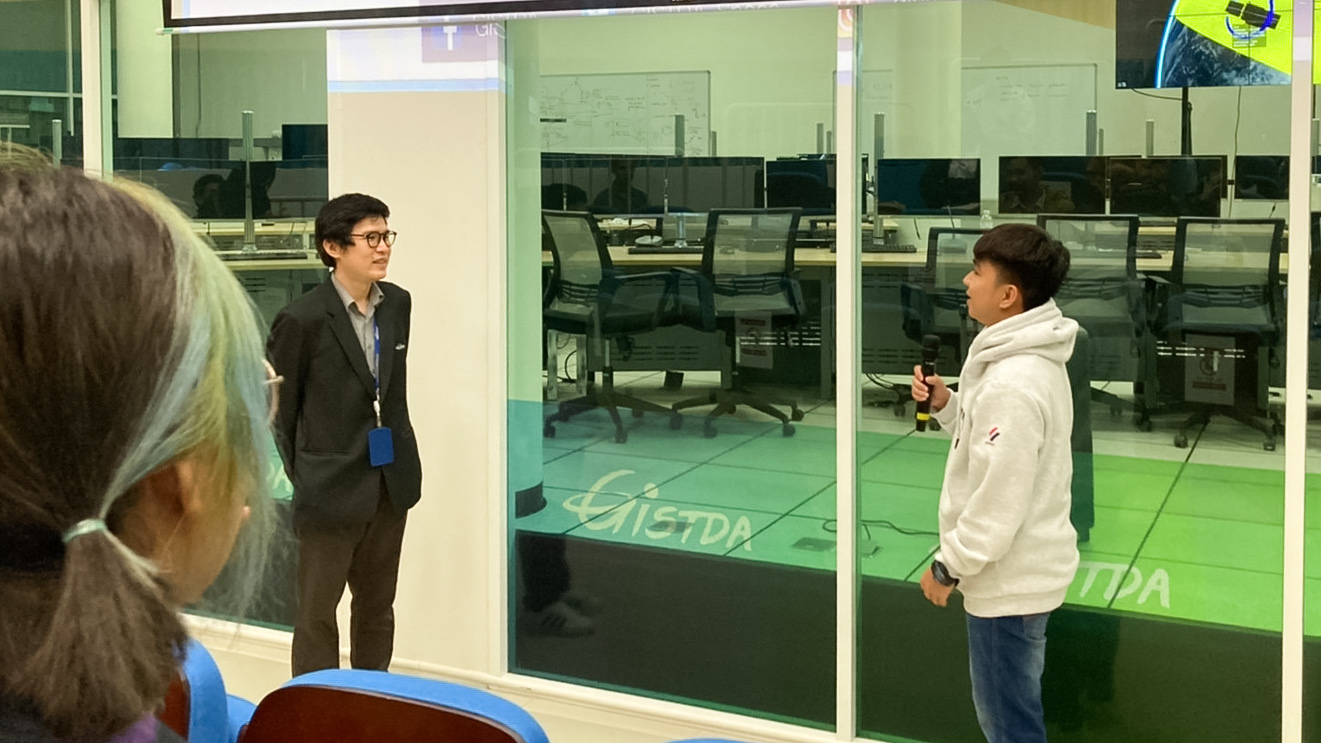 "The days have been filled with captivating lectures delivered by esteemed Ph.D. instructors. Moreover, the hands-on activities have been both entertaining and educational, adding a fun dimension to the learning process. The field trips have been nothing short of amazing, particularly the visits to the Geo-Informatics and Space Technology Development Agency (GISTDA) and Kubota Farm."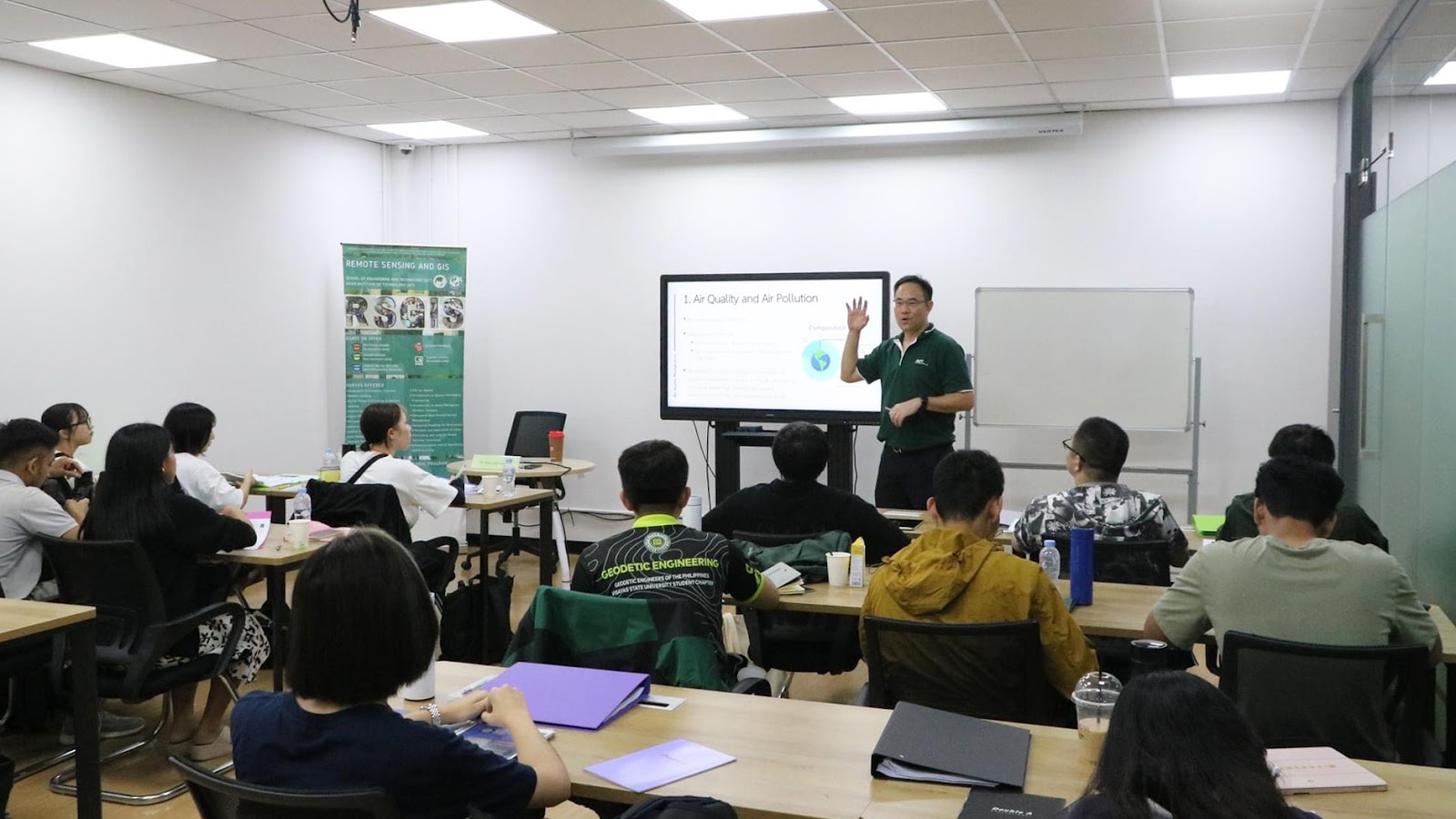 Despite being the lone Filipino who attended the summer school program because the other two Filipino representatives were not able to join due to some unforeseen circumstances, the senior GE student is honored for the opportunity to carry the knowledge that he will gain from his training to his home country and VSU.
"The opportunity to engage in this international event is an exceptionally noteworthy experience. This chance not only affords me the privilege of representing my country on a global stage but also opens a unique avenue for interactions with individuals from various backgrounds and cultures. Involvement in such international gatherings serves to broaden one's horizons, foster personal development, and cultivate a profound comprehension of diverse perspectives," the #ProudViscan shared.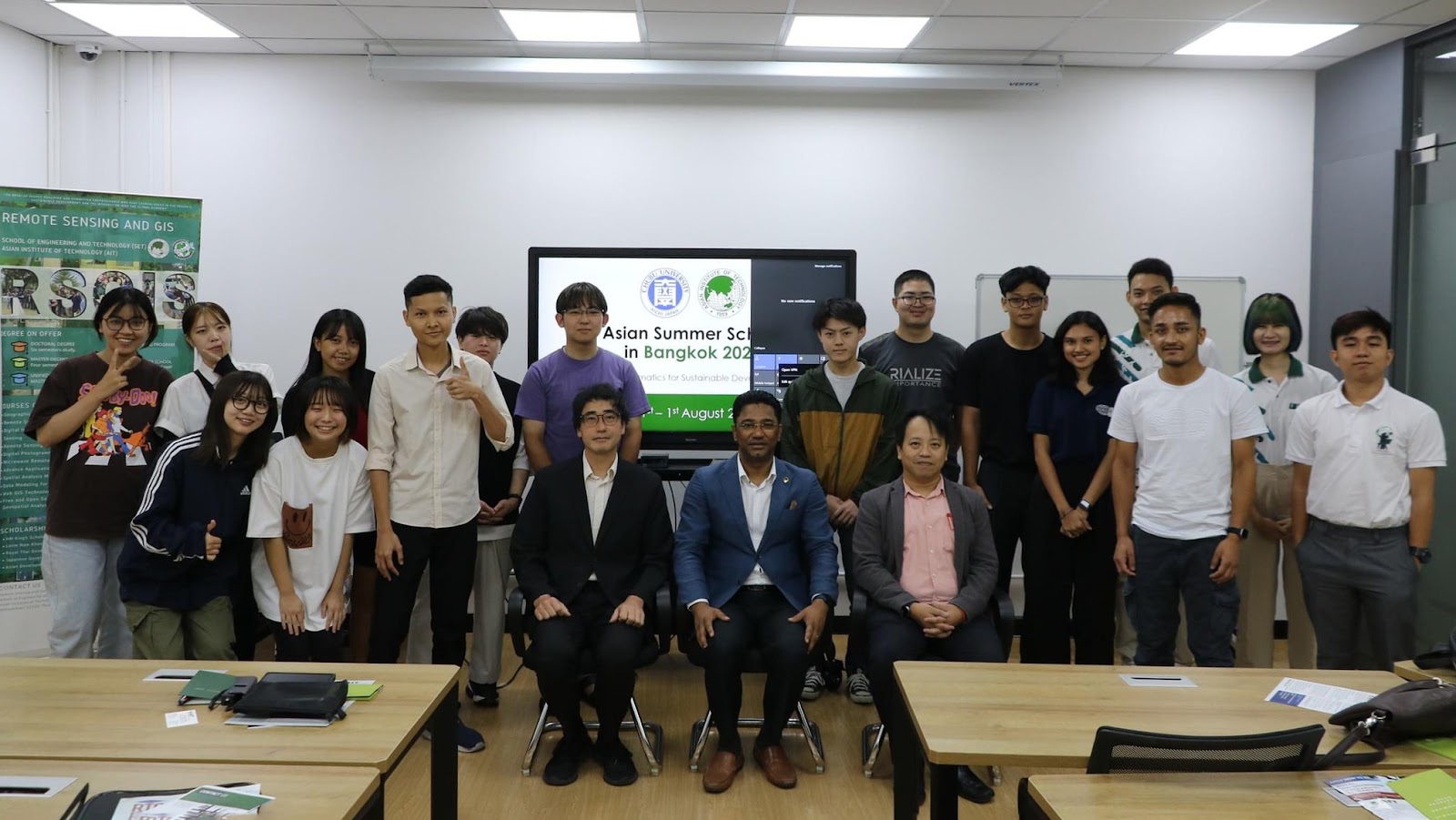 Because he participated in the international event, Taghap was inspired to pursue a master's degree in RSGIS. According to him, the summer school program helped him realize the extensive possibilities and insights within the GE field that he can explore in his future career.
"I am contemplating about pursuing a Master's degree in Remote Sensing and Geographic Information System (RSGIS) following this program. This decision stems from the realization of the vast potential for advanced studies in this domain. Overall, this experience has not only broadened my perspectives but has also ignited aspirations for higher academic pursuits."
Aside from the support of his family and friends, Taghap extended his gratitude to the Department of Geodetic Engineering, especially for the guidance, assistance, and efforts of Engr. Celestial Manigo and Dr. Jannet Bencure, Dean of the College of Engineering to make his participation in an international event possible.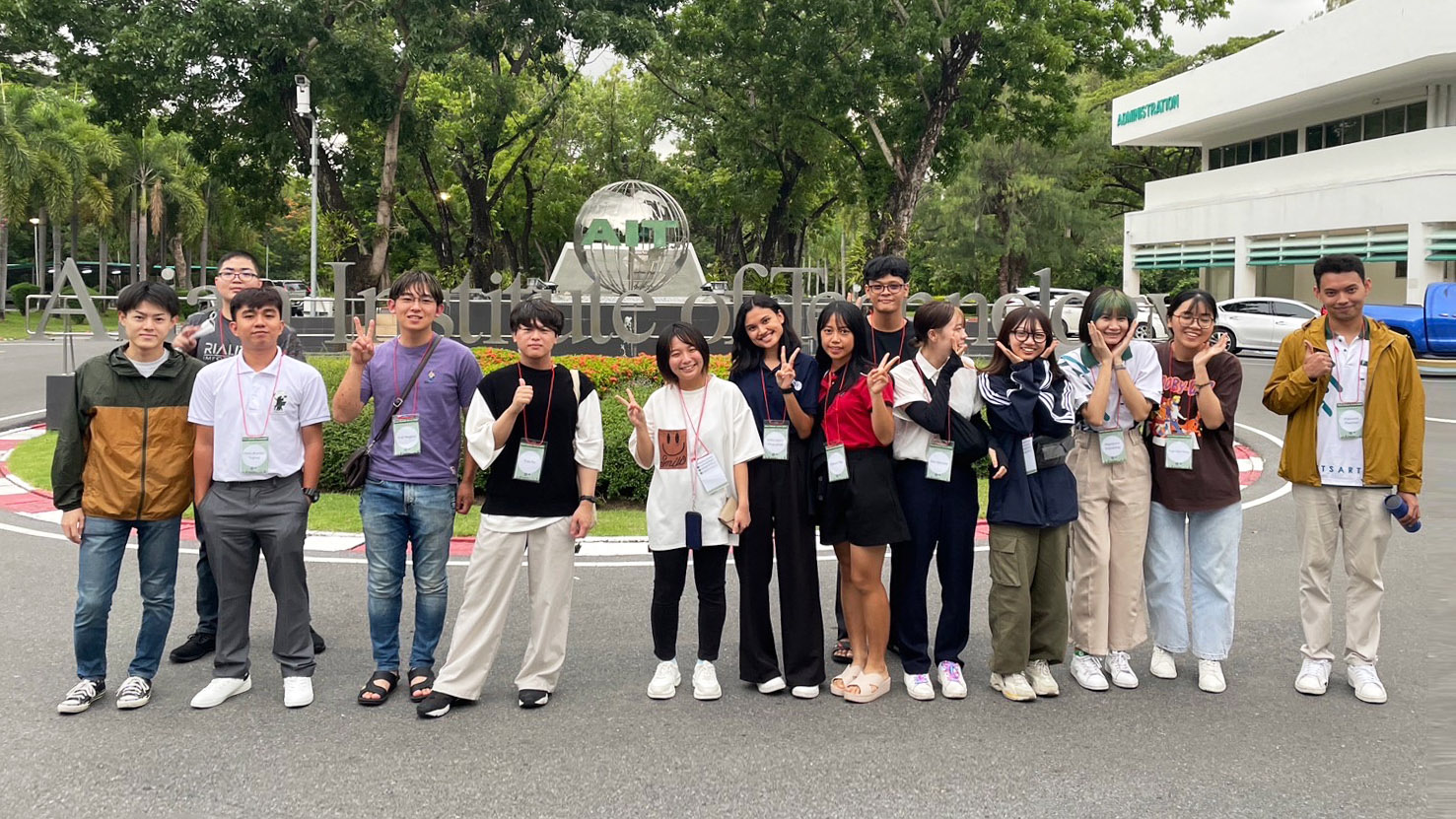 VSU continues to give support to potential students to explore and learn by participating in short-term courses abroad as part of its internationalization program.