VSU welcomes new batch of int'l exchange students
Details

Written by Isabelle Mae Amora

Published: 28 September 2018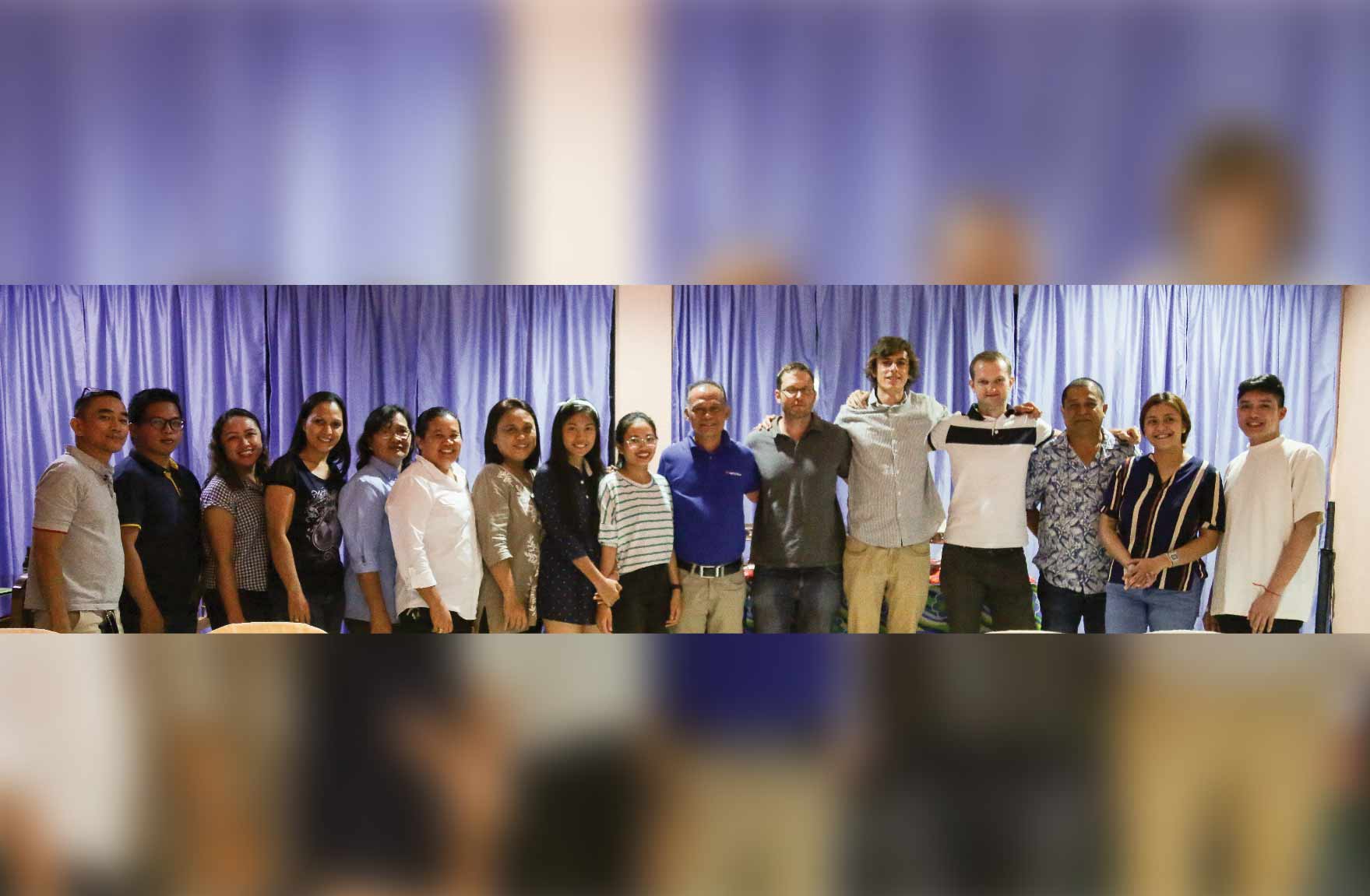 Five foreign students from Europe, South America and Southeast Asia are currently doing exchange studies at the Visayas State University (VSU).
Slovakian exchange student Lucia Roupcova', 22, is taking the Food Technology program. Roupcova', an Erasmus Mundus scholar from Mendel University in Brno, is set to complete her program in December.
Marco Oliveira Bellotti, 24, from Sao Paulo, Brazil, is taking the program in Agriculture. Bellotti is from the EARTH University in Costa Rica and is in VSU through the partnership with Yale University via the Environmental Leadership and Training Initiative. Bellotti is expected to finish his program in December, completing his four months of exchange studies.
Meanwhile, two students are from the Khon Kaen University (KKU) in Thailand. Boontharik Makkatammakul, 23, and Pattarawan Lomphimai, 21, are both studying Agriculture major in Horticulture. They are the third batch of exchange scholars through the partnership between KKU and VSU. The two will complete their exchange program in four months and is set to fly back home in December.
In an interview, the Thais told that they were warmly received by Viscans and that everyone was kind, although their English communication skills aren't that well-developed. Both expressed their desire to be able to speak the language better, learn about Philippine culture and gain many friends.
"I was looking forward to coming here at VSU. I hope that more students from KKU would come here, and VSU students to go to KKU," Makkatammakul added.
Artur Kauter, 26, from the Technical University of Cologne (TH Koln) in Germany is under VSU's Agricultural Engineering program. Kauter has just finished his studies in late August, completing a three-month exchange program under the Centers for Natural Resources and Development (CNRD). CNRD is a global network of universities which promotes academic exchange and cooperation in the area of natural resources management, in particular water, land, ecosystem and renewable energy resources.
VSU's partnership with prominent universities in Europe and Asia advances the university's vision of being a globally competitive institution of science and technology.